Experience Results-Driven

Results-Driven

With CrimsonCobalt Digital
Discover how our trusted agency can provide you with high-quality blog management services encompass content creation, strategy development, analytics, and promotion. Let us show you how we can assist your business in achieving its goals.
Reach Out Today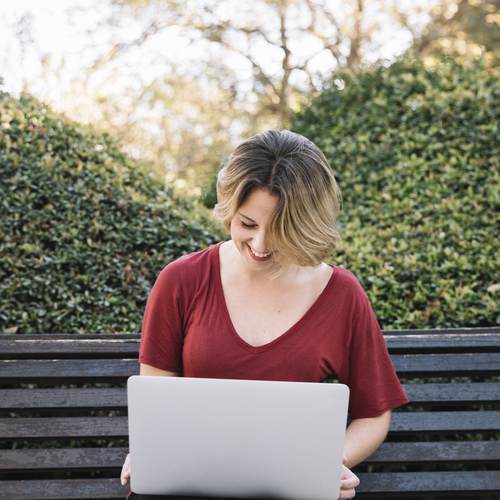 Managing a blog involves ensuring your content marketing aligns with your overall marketing strategy. This involves various elements, such as identifying new and engaging topics to cover and conducting keyword research to determine the optimal search terms to incorporate into each post.
Moreover, blog management also involves understanding your target audience, brainstorming the value of each post, and selecting appropriate promotional tools to attract readers.
Our Services
Crimsoncobalt Digital agency provides various services around creating, publishing, and managing a company's blog content. These services encompass:
Blog Strategy Development
Creating a content strategy that aligns with the company's overall marketing goals and caters to its target audience.
Crafting High - Quality Content
Creating compelling blog posts, articles, and other content optimized for search engines and captivating readers.
Editing & Proofreading
Ensuring all content is error-free, grammatically sound, and consistent with the brand's voice and tone.
Search Engine Optimization
Incorporating relevant keywords, meta descriptions, and other SEO best practices ensures the blog content ranks high on search engines.
Distributing Content
Promoting blog content through various channels such as social media, email marketing, and others to expand its reach and engagement.
Reporting Performance
Analyzing key metrics such as traffic, engagement, and conversion rates to improve content strategy and enhance results.
Blog Maintenance
Updating and maintaining the blog platform by performing plugin and theme updates, backups, and security checks.
Effective blog management is essential for businesses for several reasons:
Reach Out Today
Enhances SEO
By regularly publishing fresh and high-quality blog content targeting relevant keywords, your website can achieve higher search engine rankings. This can drive more traffic to your website and improve your online visibility.
Increases Engagement
Engaging and relevant blog content can keep your audience interested and encourage them to return for more. It can also encourage social sharing and increase engagement with your brand.
Cost - Effective Marketing
Unlike traditional advertising and marketing channels, blog management is a cost-effective way for businesses to generate leads and build brand awareness. With the right strategy, blog management can yield significant ROI over time.
Establishes Thought Leadership
Consistent informative and insightful blog content production can position your business as a thought leader in your industry. This can establish trust with your audience and make your brand a go-to resource for industry-related topics.
Provides Value to Customers
Blogs provide businesses with a platform to offer value to their customers through informative, educational, or entertaining content. By delivering value, companies can build stronger relationships with their customers.
Why Choose CrimsonCobalt's Blog Management Services Over Others?
Our blog management agency offers the following advantages:
Expert Team
Our experienced professionals are well-versed in content strategy, creation, and optimization. We have a proven track record of assisting businesses in enhancing their blog performance.
Personalized Solutions
We provide customized solutions that meet your specific requirements. We take the time to understand your business objectives, target audience, and brand voice to create a content strategy that engages your audience and delivers results.
High -Quality Content
Our agency generates quality content that connects with your readers and supports your marketing goals. We ensure that all content is well-researched, error-free, and optimized for search engines.
On-Time Delivery
We recognize the importance of timely delivering content to keep your audience engaged. Our team works efficiently to ensure that content is delivered on time and meets your expectations.
Performance Monitoring
We regularly track key metrics such as traffic, engagement, and conversion rates to refine your content strategy and improve results. We believe in transparency and keeping you informed of your blog's performance.
Content Strategy
An agency might first develop a content strategy that outlines the blog's topics, formats, and goals. This strategy might be based on the target audience, SEO considerations, and the client's business objectives.
Editorial Calendar
An agency might use an editorial calendar to plan and organize the content published on the blog. This can help ensure a consistent publishing schedule and that the content aligns with the overall content strategy.
Content Creation
An agency might create content in-house or work with freelance writers to create blog posts that are informative, engaging, and optimized for search engines.
Content Promotion
Once blog posts are published, an agency might promote them through various channels such as social media, email newsletters, or paid advertising to increase visibility and drive traffic to the blog.
Performance Tracking
An agency might regularly track and analyze metrics such as traffic, engagement, and conversions to measure the blog's effectiveness and identify improvement areas.
Optimization
Based on the performance data, an agency might optimize the blog by updating or repurposing existing content, experimenting with new formats or topics, or making technical improvements to the website.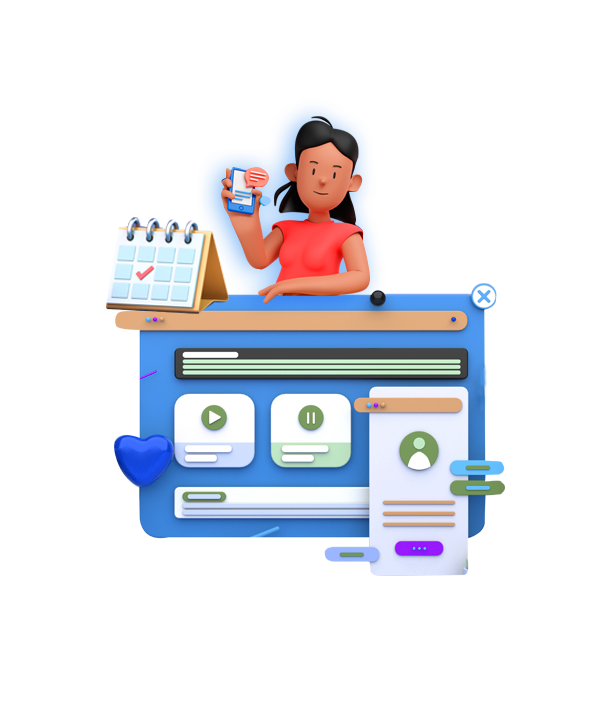 Frequently

asked

questions
Still unsure? Check our FAQ for clarity
The price of blog management services is subject to change based on several factors, including the proficiency level of the agency or freelancer, the extent of the work, the frequency of blog posts, and the length of content.
Typically, the cost of blog management services ranges from $100 to $1000 per month. Nevertheless, the pricing may fluctuate depending on your business's unique needs and demands.
The duration for completing blog management services depends on factors such as the frequency of blog posts, the length of the content, and the level of research and editing needed.
For instance, if you publish one or two blog posts every week, it may take about 5 to 10 hours per week to conduct research, write, edit, optimize, and publish the content.
Nevertheless, the time frame may differ based on your business's specific requests and needs, such as the intricacy of the content, the number of revisions required, and the degree of customization necessary.
A blog management agency is a company that provides blog-related services to businesses and individuals. These services may include blog strategy development, content creation, publishing, promotion, and analytics.
Any business wanting to increase its online presence and drive more traffic to its website can benefit from a blog management agency. This includes small businesses, startups, and larger companies in various industries.
Blog management agencies offer various services related to blog creation and management. This may include blog strategy development, content creation, publishing, promotion, and analytics.
Blog management agencies may create content in-house or work with freelance writers or other content creators. They may also work with clients to develop a content strategy and provide guidance and editing support as the client creates the content.
Blog management agencies typically use a range of analytics tools to measure the success of their clients' blogs. This may include tracking website traffic, engagement metrics such as comments and social media shares, and conversion rates for specific goals such as lead generation or sales.
Discover

valuable

insights

and

perspectives.