Unleash The Power Of

Digital Marketing

With Us
In today's fast-paced world, having a solid digital presence is crucial to connect with your audiences. This is where CrimsonCobalt's expertise makes a difference. We specialize in crafting digital narratives tailored to your marketing and business objectives. Our team of experienced digital marketers utilizes the latest tools and techniques to drive traffic to your website, increase brand awareness, and ultimately boost your bottom line. So whether you're a small startup or a large enterprise, we're here to help you succeed in the digital space.

Reach Out Today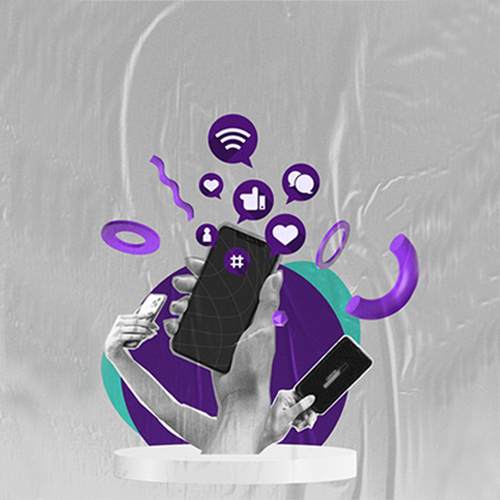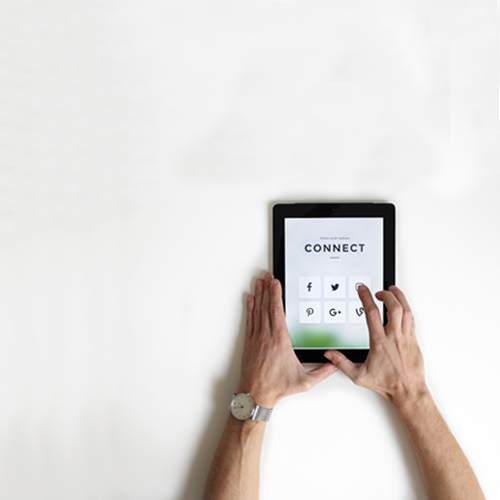 What

is

Digital

Marketing?
Digital Marketing has transformed from a mere buzzword to a pivotal aspect of contemporary marketing strategies. In today's world, businesses cannot afford to neglect this reality. CrimsonCobalt Digital defines the practice of promoting products and services through digital channels and technologies, such as desktop computers, mobile phones, and other forms of online media, to reach consumers.
Our Services
Transform your digital marketing with our innovative solutions.
Google Search Ads
CrimsonCobalt Digital is a trusted Google Ads agency specializing in paid search advertising. Our services help businesses to compete in auctions for sponsored links on the search engine results page, generating website traffic and lead cost-effectively.
Social Media Marketing
CrimsonCobalt Digital's social media marketing services are essential to any business's marketing strategy. With social media evolving into a platform for discovering products and services, our services work hand in hand with SEO and overall digital marketing to increase customer acquisition and retention.
Social Media Management
CrimsonCobalt Digital offers Social Media Management services that help build brand identity and awareness, engage with audiences, and grow followings. Our specialists design a customized social strategy after profoundly understanding your brand, while Social Media Marketing targets specific objectives like lead generation or sales increase. Let us help you expand your brand's reach, increase engagement, and network with influencers in your industry.

Search engine optimization (SEO)
SEO is essential for improving search engine rankings and brand visibility. We use ethical white-hat SEO strategies to boost user experience, build brand credibility, and maximize returns. At CrimsonCobalt Digital, we are India's leading SEO company, delivering exceptional results across various industries. Our SEO experts work with you to develop a customized campaign that improves online rankings, expands customer reach, and reinforces brand positioning.
Online Reputation Management
At CrimsonCobalt Digital, we offer effective services to cultivate a positive online reputation for your business. Our experts use innovative strategies that combine SEO, digital marketing, and public relations to minimize the impact of negative reviews or posts and promote positive perceptions among customers, employees, and stakeholders. Choose us for a reliable solution to protect and enhance your brand reputation.

Email Marketing
Email marketing is an effective way to build brand awareness and connect with customers directly. It can be used for lead generation, customer retention, and product promotion. Email marketing has a high ROI and can drive sales and engagement when done right. CrimsonCobalt Digital offers tailored email marketing services, including content creation, template design, and metric analysis, to help you achieve your marketing goals.

Marketing Research
CrimsonCobalt Digital provides comprehensive marketing research services to help businesses make informed decisions about their marketing strategy. Our experts analyze consumer behavior, market trends, and competition through various methods such as surveys, focus groups, interviews, and data analysis. With our services, businesses can identify new market opportunities, refine messaging and positioning, and make data-driven decisions to drive growth.
Mobile Marketing
With CrimsonCobalt's mobile marketing services, businesses can harness the potential of mobile devices to drive customer acquisition and retention, leveraging strategies such as mobile ads, location-based targeting, and mobile-optimized websites for optimal results.

Video Promotion
CrimsonCobalt Digital provides end-to-end video promotion services to help businesses create compelling content, distribute videos across multiple platforms, and optimize engagement and ROI. We use data-driven insights to align the videos with the client's goals and target audience, increasing brand awareness and engagement.

Pay-Per-Click (PPC) Advertising
CrimsonCobalt Digital manages and creates successful PPC campaigns for businesses on various platforms. We help companies to drive website traffic, generate leads and sales cost-effectively, and increase brand visibility. Our services include keyword research, ad targeting, and ad copy creation while using advanced analytics and tracking tools to optimize campaigns for maximum ROI.
Content Marketing
Leverage the power of content marketing with CrimsonCobalt Digital. Our tailored strategies help businesses connect with their target audience, drive brand awareness, and achieve business objectives. From content creation to distribution and optimization, our customized solutions deliver impactful results.
Marketing Automation
Supercharge your marketing efforts with our comprehensive marketing automation solutions. From CRM integration and email campaign automation to lead management and analytics, our platform streamlines processes, drives engagement, and boosts conversions. Experience the power of automation and unlock exceptional results with CrimsonCobalt Digital.
Why digital marketing is important?
Digital marketing is essential because it allows businesses to reach a larger audience through various online channels, such as search engines, social media, email, and websites. With the increasing internet use, digital marketing has become a necessary component of any business's overall marketing strategy. Here are some reasons why digital marketing is essential:

Reach Out Today
Cost-Effective
Digital marketing is often more cost effective than traditional marketing methods such as print or television advertising.
Competitive Advantage
With more and more businesses investing in digital marketing, those that do not keep up risk falling behind and losing out on potential customers.

Targeted
Digital marketing allows businesses to target specific audiences based on demographics, interests, and behaviors.

Measurable
Digital marketing provides businesses with quantifiable data and analytics that allow them to track the effectiveness of their campaigns in real time.

Engaging
Digital marketing is crucial for businesses to reach a wider audience, track campaign effectiveness, and gain a competitive edge. It also enables engaging interactions, fostering brand loyalty and personalized experiences.
Mobile-Friendly
With the increasing use of mobile devices, digital marketing allows businesses to reach customers on the go through mobile-optimized websites and mobile apps.
Why Choose CrimsonCobalt's Digital Marketing Services?
Companies must utilize digital mediums for branding and promotion as customers turn to search engines and social media for information and engagement.

We will help you in achieving long-term business goals and trackable results.
Our premier digital marketing company provides result-oriented services with highly experienced teams specializing in SEO, PPC, web design, and branding.
Our experts specialize in bespoke web design and all aspects of digital marketing to transform creative ideas into innovative execution for your business.
We focus on your unique needs and goals, customizing solutions to create and enhance brand value in line with your objectives.
We analyze your business, competition, targeted location, customer base, and other factors before devising an effective digital marketing campaign.
Conduct a Discovery Phase by conducting market research, reviewing existing marketing materials, and interviewing key stakeholders to understand the business's goals and objectives and understand target audiences
Develop a digital marketing strategy, based on research that outlines the tactics and channels that will be used to reach the target audience.
Implement the Campaign by creating content, developing ad campaigns, managing social media accounts, and optimizing the website for search engines.
Monitor and Measure Results to determine its effectiveness in achieving the business's goals. This may involve tracking website traffic, engagement, conversion, and ROI.
Adjust and Refine improve its effectiveness. This may involve tweaking ad copy, adjusting targeting criteria, or changing the messaging on the website.
Report and Analyze and provide insights into the key metrics and performance indicators.
Frequently

asked

questions
Still unsure? Check our FAQ for clarity.

You can measure the success of your digital marketing campaigns by tracking metrics such as website traffic, click-through rates, conversion rates, and return on investment (ROI).

Improving your search engine rankings requires optimizing your website for relevant keywords and phrases, building high-quality backlinks, and creating valuable content that engages your audience.

Creating engaging content requires understanding your target audience, identifying their pain points and interests, and creating content that provides value, solves problems, or entertains.

Some best practices for social media marketing include creating a consistent brand voice and aesthetic, posting regularly, engaging with followers, and using paid social advertising to reach a wider audience.

You can build an email list by offering valuable content or incentives in exchange for email addresses, using pop-ups or forms on your website, or running social media campaigns encouraging sign-ups.

Common mistakes to avoid in digital marketing include neglecting mobile optimization, not targeting the right audience, using spammy tactics, and not tracking or analyzing your campaign data.

To get started with digital marketing, identify your goals and target audience, research your competitors and industry, create a marketing plan that includes a mix of digital channels, and track your progress to optimize your campaigns continually.

Typically, you can anticipate seeing some progress within 3 months and more significant results within 6-12 months of implementing a digital marketing strategy. However, various factors may impact your timelines, such as your starting point, budget, and level of expertise and resources available.

CrimsonCobalt's digital marketing services are priced between $30 to $300 per hour. For a marketing project requiring 25 hours of work per month at a rate of $100 per hour, the cost would be around $2,500 for a custom project.

Discover

valuable

insights

and

perspectives.