Expert Indian Agency for

Outsourcing

Digital Marketing
Our Remote digital marketing team from India offers a comprehensive range of services. We also have Professional offshore digital marketers for US companies. At our CrimsonCobalt Digital marketing agency, we combine industry expertise, cutting-edge technology, and data-driven insights. We deliver the best solutions that align with your business goals and drive substantial growth.
Contact us today to learn more about how we can help to achieve your online marketing strategy.
Reach Out Today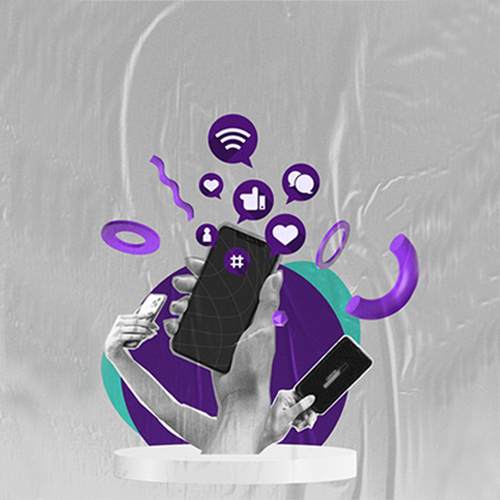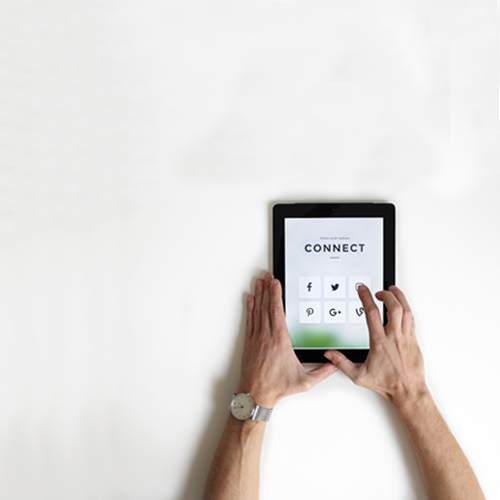 Our

Strategic

Digital

Planning
Our Remote digital marketing team from India works closely with you to understand your business objectives, target market, and competition. We develop a comprehensive digital roadmap that aligns with your goals and maximizes your online potential. Whether expanding your reach, increasing conversions, or building brand awareness, our strategic planning sets the foundation for success.
Our Services
Transform your digital marketing with our innovative solutions.
Website Design and Development
Our web designing team from India creates stunning, user-friendly websites. It not only looks great but also delivers exceptional user experiences. We ensure that we fully optimize your website for search engines and make it responsive across all devices. This will help in driving higher conversion rates and improved customer engagement.
Search Engine Optimization
As an expert Indian agency for outsourcing digital marketing in SEO, we offer proven strategies. We design these strategies to boost your website's organic visibility and drive targeted traffic. We conduct in-depth keyword research and optimize on-page elements. Additionally, we build high-quality backlinks and constantly monitor and improve your website's search engine rankings.
Pay-Per-Click (PPC) Advertising
Our Remote digital marketing team from India creates highly targeted campaigns across platforms like Google Ads and social media. We optimize your campaigns for maximum ROI. We also leverage advanced targeting techniques, compelling ad copy, and ongoing performance monitoring to drive relevant traffic and increase conversions.
Social Media Marketing
CrimsonCobalt Digital is an Expert Indian agency for outsourcing digital marketing in social media marketing. Social media marketing services are essential to any business's marketing strategy.
Our social media experts develop customized strategies to enhance your brand's presence on popular social media platforms. We run targeted advertising campaigns and create exciting content. We also foster meaningful interactions with your audience and leverage analytics to optimize social media performance and increase brand awareness.
Social Media Management
CrimsonCobalt Digital is an Expert Indian agency for outsourcing digital marketing. We provide Social Media Management services to help build brand identity and awareness, engage with audiences, and grow your business.
Content creation, planning, analysis, and interaction with social media platforms are all part of social media management. A company or individual performs social media management on their behalf. Social media management involves managing accounts and developing/implementing a strategy. It also includes creating content, monitoring performance, and engaging with the audience.
Google Ads
Google Ads is a powerful advertising platform. It can drive targeted traffic, increase brand visibility, and generate conversions for businesses of all sizes. It is essential to understand its features, target audience, and optimization strategies to make the most out of this advertising service.
CrimsonCobalt Digital Professional offshore digital marketers for US companies offer various ad formats to suit different marketing objectives. These include text ads, image ads, responsive ads, video ads, app promotion ads, and shopping ads. Each format has specific requirements. You can adapt them to reach your target audience effectively.
Content Marketing
We create valuable content with high quality that resonates with your target audience. CrimsonCobalt Digital team develops content strategies. They produce high-quality blog posts, articles, videos, infographics, and more, optimizing them for SEO and social sharing. We attract, engage, and convert your potential customers by delivering valuable content.
Email Marketing
Our email marketing campaigns help your leads, build customer loyalty, and drive conversions. We design visually appealing emails, segment your audience for personalized messaging, automate email workflows, and track performance metrics. It helps to deliver targeted messages that resonate with your subscribers.
Conversion Rate Optimization
Our CRO experts analyze user behavior, conduct A/B testing, and optimize your website to improve conversion rates. By identifying and addressing barriers to conversion, we help maximize the value of your existing traffic.
Analytics and Reporting
Our team analyzes data, generates insightful reports, and provides actionable recommendations to optimize your marketing strategies and achieve better results constantly. The choice of service depends on the organization's specific needs, budget, and technical requirements. It helps businesses make data-driven decisions by providing insights and representations based on the data collected from various sources.
Online Reputation Management
An online reputation management service is a professional service that helps individuals and businesses monitor, improve, and maintain their online reputation. People now frequently use social media and the internet. Thus it has become crucial for businesses and individuals to manage their online presence effectively.
Are you looking for Professional offshore digital marketers for US companies? At CrimsonCobalt Digital, we provide efficient services to help your company build a solid online reputation. We employ various strategies and techniques, including monitoring, analysis, content creation and promotion, review and crisis management, and SEO optimization.
Mobile Marketing
Mobile marketing offers unique opportunities to connect with consumers personally and immediately. It helps leverage the capabilities and ubiquity of mobile devices and mobile apps. It encompasses various techniques and channels to deliver targeted messages, promote products or services, and drive customer engagement. However, it's essential to consider user privacy, data protection, and user preferences when implementing mobile marketing strategies.

Marketing Research
CrimsonCobalt Digital is an expert Indian agency for outsourcing digital marketing. We help businesses make informed decisions, minimize risks, and stay ahead of the competition. These services provide expertise, resources, and guidance to businesses. They assist in gathering data, analyzing market trends, and gaining insights into customer behavior.
Marketing research services offer assistance across different stages of the research process. This involves designing and analyzing the study and presenting the findings to provide valuable insights for informed decision-making.
Why digital marketing is important?
Digital marketing is essential because it allows businesses to reach a larger audience through various online channels, such as search engines, social media, email, and websites. With the increasing internet use, digital marketing has become a necessary component of any business's overall marketing strategy. Here are some reasons why digital marketing is essential:

Reach Out Today
Cost-Effective
Digital marketing is often more cost effective than traditional marketing methods such as print or television advertising.
Competitive Advantage
With more and more businesses investing in digital marketing, those that do not keep up risk falling behind and losing out on potential customers.

Targeted
Digital marketing allows businesses to target specific audiences based on demographics, interests, and behaviors.

Measurable
Digital marketing provides businesses with quantifiable data and analytics that allow them to track the effectiveness of their campaigns in real time.

Engaging
Digital marketing is crucial for businesses to reach a wider audience, track campaign effectiveness, and gain a competitive edge. It also enables engaging interactions, fostering brand loyalty and personalized experiences.
Mobile-Friendly
With the increasing use of mobile devices, digital marketing allows businesses to reach customers on the go through mobile-optimized websites and mobile apps.
Why Choose CrimsonCobalt's Digital Marketing Services?
Unlock the full potential of content marketing with CrimsonCobalt Digital. Our tailored strategies and innovative approaches help businesses leverage the power of compelling content to connect with their target audience, drive brand awareness, and achieve business objectives. Whether you need content creation, distribution, or optimization, our team is ready to create a customized solution that meets your specific needs and drives impactful results.
We will help you in achieving long-term business goals and trackable results.
Our premier digital marketing company provides result-oriented services with highly experienced teams specializing in SEO, PPC, web design, and branding.
Our experts specialize in bespoke web design and all aspects of digital marketing to transform creative ideas into innovative execution for your business.
We focus on your unique needs and goals, customizing solutions to create and enhance brand value in line with your objectives.
We analyze your business, competition, targeted location, customer base, and other factors before devising an effective digital marketing campaign.
Do market research, review marketing materials, and interview key stakeholders to understand business goals, objectives, and target audiences.
Create a plan for online advertising using research to determine the best methods and platforms to reach the desired audience.
Implement the Campaign by creating content, developing ad campaigns, managing social media accounts, and optimizing the website for search engines.
Monitor and Measure Results to determine its effectiveness in achieving the business's goals. This may involve tracking website traffic, engagement, conversion, and ROI.
Adjust and Refine to improve its effectiveness. This may involve tweaking ad copy, adjusting targeting criteria, or changing the messaging on the website.
Report Analyze and provide insights into the key metrics and performance indicators.
Frequently

asked

questions
Still unsure? Check our FAQ for clarity.

To measure the effectiveness of your digital marketing, you can monitor indicators like website traffic, click rates, conversion rates, and ROI.
To improve your search engine ranks, optimize your website for relevant keywords, build high-quality backlinks, and create engaging content.
To create engaging content, you must know your audience, their issues, and interests and make valuable, practical, or entertaining material.
To succeed in social media marketing, you must have a clear brand voice and style. It is also important to post frequently and engage with your followers. Additionally, using paid ads can help you reach a larger audience.
You can use pop-ups, forms, or social media campaigns to grow your email list. These methods allow you to offer valuable information or rewards in exchange for email addresses.
Digital marketers should avoid several common mistakes in digital marketing. One of these is not optimizing for mobile.
Another mistake is targeting the wrong audience. Additionally, using spamming techniques is also a mistake to avoid. Lastly, not tracking or analyzing campaign data is another common mistake.
Make a marketing plan using different online platforms, set goals and target audience, research competitors and industry, and begin digital marketing. Then, monitor your results to improve your efforts continuously.
After making a digital marketing plan, you should see progress in about 3 months and better results in 6-12 months. Your initial position, money, ability, available resources, and other factors can affect how long something takes.
The hourly rate for CrimsonCobalt digital marketing services ranges from $30 to $300. A personalized project costs $2,500 for a marketing job. The job requires 25 hours of work each month. The rate for the work is $100 per hour.
Discover

valuable

insights

and

perspectives.