What makes CrimsonCobalt Digital top rated in

Email Marketing?
Looking to boost your business with the power of email marketing? Our expert email marketing agency CrimsonCobalt Digital can help! With a proven track record of success, we'll work with you to
Create targeted campaigns that engage audiences
Contact us today to learn more.
Reach Out Today
Email marketing is a robust marketing channel that leverages email to advertise your business's products or services.
Incorporating it into your marketing automation initiatives can effectively inform your customers about your newest offerings or promotions. Additionally, it can play a crucial role in your marketing strategy by facilitating lead generation, brand recognition, relationship building, and customer engagement through various marketing emails.
CrimsonCobalt Digital offers full-service email marketing solutions to businesses and non-profit organizations. Our expert team creates and executes engaging campaigns to build customer loyalty. We use the latest trends and technology to provide scalable strategies, including segmentation, personalization, targeting, automation, and reporting. We collaborate with clients to understand their goals and develop personalized approaches. Trust us to help your business grow through strategic email marketing efforts.
CrimsonCobalt's

Email

Marketing

Campaign

Services
Effective Brand Communications for Attracting More Customers
Our customized email campaigns are designed to achieve maximum results, aligning with your unique marketing goals and at the same time, prioritize client needs and budgets
Email Marketing Performance Audit and Strategy
Your email marketing approach needs to evolve to keep up with market changes. Our expert firm offers in-depth B2C and B2B email marketing assessments to identify drivers of success and roadblocks to your stra/tegy. Our email services cover the following areas:
Campaign and Template Review.
Our email marketing specialists analyze your last 12 months of email templates and campaigns to understand your performance and engagement. We assess factors like design, subject lines, and CTAs to identify areas for improvement.
Technical Review
Our email marketing expert assesses your technical setup to ensure newsletters & promotional emails are delivered successfully. We address spam complaints, resolve deliverability issues, & prevent blacklisting of your domain & IP.
Data Review
We keep your email list up-to-date by establishing metrics benchmarks, evaluating top and bottom-performing campaigns, and analyzing unsubscribes and subscriber demographics, by your regular data- review
Program Review
Our review includes an assessment of your email automation, audience segmentation, list growth and decline, and overall email marketing strategy to improve your marketing outcomes.
Recommendations
After the audit, our experts recommend improvements in code and design, content, and CTAs. We suggest email frequency, send times, automation, and A/B testing.
Custom Template Design and Development
We design, build, and implement customized email templates that align with your brand image and desired user experience (UX). Our email campaign services encompass the following areas:
Superior Template Design
Our email marketing team creates clean, optimized templates for newsletters and drip campaigns that display seamlessly across all email clients and screen sizes.
Installation on the ESP of Your Choice
We will transfer your completed design to your chosen ESP, so you can send emails quickly.
Quality Assurance (QA) and Testing
We test our email newsletters and marketing designs through multiple top-of-the-line tools to guarantee they are expertly coded, optimized for responsiveness, and perform precisely as intended.
Training on Custom Templates
As a leading email marketing company, we don't just provide beautifully crafted templates. Our email marketing specialists also train your team to utilize them effectively!
Compatibility With Top Email Clients
Our team collaborates closely with yours to ensure our templates accurately reflect your distinctive branding, preferences, and brand message.
E-Commerce Email Marketing Services
Our eCommerce email marketing experts excel at utilizing multiple Email Service Providers to create effortless Shopify and other eCommerce email marketing campaigns. We offer comprehensive email marketing services and robust automation to take your eCommerce business to the next level.
ESP Migration
Our team transfers your existing email campaigns, templates, and contacts to your desired platform, including popular eCommerce solutions like BigCommerce, Shopify, and WooCommerce. We provide a seamless ESP migration service, ensuring a smooth transition and minimal disruption to your business.
Email Strategy
Our team collaborates closely with yours to ensure our templates accurately reflect your distinctive branding, preferences, and brand message.
Template Design
As a leading eCommerce email marketing company,we have the expertise in crafting custom email templates. With extensive knowledge of Shopify email marketing and eCommerce best practices, we design templates that look great and effectively engage your audience and drive conversions.
Email Automation Strategy
We use advanced predictive tools, including abandoned cart series, welcome email series, VIP re-engagement, and more, that drive customer engagement and future sales with superior Shopify email marketing and eCommerce automation strategies
Email Marketing Management
We design engaging campaigns for Shopify and other platforms to inform your audience of your latest offerings and promotions and boost conversions. Our experienced team is dedicated to delivering the best results for your eCommerce email marketing needs.
Email Newsletters Services
We offer a comprehensive and cost-effective email newsletter service that covers all your technical needs. Our email marketing specialists will provide you with the following services:
Tailored Email Campaigns
We provide a complete email newsletter service to suit your business goals, from simple deployment to complex automation. Our services include RSS-to-email feeds and conditional follow-up emails tailored to your needs.
Professional Templates
We are experts at creating visually appealing email designs aligned with your brand identity and optimized for all devices. Our tailored email newsletters drive revenue by delivering personalized content that resonates with your target audience.
Email Newsletter List Management
We craft profitable email marketing solutions by growing your email list and maximizing engagement by optimizing your website for newsletter signups and maintain a positive sending reputation and create campaigns that generate high employment and minimize unsubscribes.
Email Blast Service
At CrimsonCobalt Digital, our email blast service ensures that your messages comply with the CAN-SPAM Act and are relevant and targeted to your audience. We use the latest email blast software for eCommerce and other business marketing campaigns, including Shopify email marketing. Our comprehensive service includes
Attractive and Effective Email Templates
Launch a successful email marketing campaign with compelling subject lines and user-friendly designs. At CrimsonCobalt, we have a team of web design and content writing experts dedicated to crafting email blast templates that are eye-catching and impactful, capturing your recipients' attention and driving them to take action.
Continued Support and Optimization
At CrimsonCobalt, we offer more than just email blast template design. We provide actionable suggestions to improve your email marketing efforts, regardless of your industry, including eCommerce. Our team utilizes advanced email blast software to optimize your marketing proposals and streamline the efficiency of your email marketing strategy.
Accurate Campaign Monitoring and Analysis
At CrimsonCobalt, we offer a comprehensive email marketing service to track your campaign's performance and provide actionable insights. Our experts use email blast software to conduct A/B testing, monitor your movement, and identify potential issues.
ESP Review and Migration
Is your current email service provider meeting your requirements, or do you need to switch to a platform with more features? Are you facing challenges with reporting, data management, or integrations? As your email marketing partner, we assist you in evaluating your options to maximize your email marketing ROI. Our email marketing solutions include
Demos and presentations
At CrimsonCobalt, we help you find the right email service provider for your business and act as a liaison between their customer support and your company. We also organize interactive demos to provide a comprehensive understanding of each option
Data Migration and Setup
At CrimsonCobalt, we support businesses transitioning to a new email service provider. Our services include data migration, integration, automation setup, email template transfers, domain authentication, and an initial audit to identify any challenges you may face with your current provider.
ESP Research
At CrimsonCobalt, we collaborate with some of the top email service providers and evaluate each platform to offer the most suitable recommendation for your unique needs. The email marketing solutions vary from essential, entry-level tools to advanced ESPs. Our email marketing agency thoroughly evaluates each platform and presents a few options that align with your requirements.
Why Email Marketing Is Important?
The significance of email marketing in the success of a digital brand cannot be overstated. Email marketing is a top-performing marketing strategy for generating leads and delivering a high return on investment (ROI). By leveraging the power of targeted email campaigns, businesses can reach and engage their audience, drive conversions, and ultimately achieve their digital brand success goals.
Research highlights the significance of email marketing in achieving digital brand success. A staggering 61% of email subscribers prefer receiving promotional marketing emails weekly, and 83% of customers tend to spend more on a brand that has communicated with them through email marketing. The ROI of email marketing campaigns is significant as well, with marketers reporting an average return of $38 for every dollar invested, equating to an impressive 3,800% ROI.
If you haven't yet taken advantage of the power of email marketing, now is the time to do so. With its ability to target specific customers and drive revenue growth, email marketing has proven a highly effective tool for businesses looking to succeed in the digital space.
Let us provide you with more reasons why investing in an email marketing service is crucial
Reach Out Today
Establish Customer Loyalty
Developing strong relationships with clients involves consistent interaction with the brand – and utilizing email marketing regularly allows companies to foster brand loyalty while boosting sales. Furthermore, engaging and promoting to existing clients through well-executed email campaigns not only drives more business but also saves money in the long run.
Connect With Different Audiences
One of the key advantages of B2C and B2B email marketing is the ability to communicate hyper-personalized with your audience. Unlike traditional marketing methods, which aim to deliver a general message to a wide audience, email marketing allows you to provide personalized discounts, codes, messages, and data-driven campaigns based on factors such as birthdays, locations, and customer lifetime value (CLV). This allows you to cater to different audience segments with a personalized touch rather than focusing all your efforts on a single campaign.
Track Your Analytics
The data and analytics offered by email marketing software provide insightful information on the success of your targeted email marketing efforts and implemented campaigns. The most commonly reported engagement metrics include open rates, click rates, click-through rates (CTRs), bounce rates, and conversions. Our email marketing agency helps you establish direct connections with your prospects and clients, strengthening customer loyalty. We offer email marketing services for small businesses, Fortune 500 companies, and multi-location agencies, seamlessly integrating our email campaign services into your marketing strategies. Let us help you maximize the potential of your email marketing efforts.
Expand Your Business Reach
Email marketing has been demonstrated to have a wider reach and greater potential for engagement compared to traditional marketing approaches. Working with our experienced email marketing specialists can help you target your desired audience on any device while ensuring compliance with the CAN-SPAM Act and avoiding any intrusive behavior.
Save Time and Effort
Compared to traditional marketing, email marketing for small businesses, franchises, and multi-location companies is less time-consuming and requires less effort. It eliminates the need for postage and labeling for each campaign, allowing for quick and easy communication and engagement with your desired market segments, whether a few hundred or a hundred thousand. If you lack time to learn the intricacies of optimizing email campaigns, the top email marketing firms can provide the necessary assistance.
Test Email Campaigns and Drive Strong Results
Email marketing provides various options for evaluating the effectiveness of your marketing efforts. You can conduct A/B and multivariate testing to analyze almost every aspect of your email campaign, such as the subject line, timing, and content. This provides valuable information on where your email marketing strategy might need to be adjusted to drive maximum engagement with your email campaigns.
Why choose CrimsonCobalt Digital over others to avail of Email Marketing Services?
Let's work together to achieve seamless campaign creation and data management for all your marketing systems. Our team of email marketing experts will assist you in crafting various campaigns, including welcome automation, cart abandonment, promotional messages, cold emails, prospecting, customer re-engagement, and more. Our approach combines marketing automation, email best practices, and data-driven metrics to deliver tangible results.
Our email marketing specialists collaborate with you to design email programs that significantly boost your revenue.
Our team emphasizes the quality of email lists, utilizing a simple yet effective process for list pulls and segmentation. We also manage your Email Service Provider relationships and budget for optimized email marketing.
Our innovative email marketing team runs focused campaigns for your customer segments, partnering with our design and development experts to create attractive and efficient emails that work on all devices and browsers. Our email marketing advisors assist with HTML, CSS, and scripting language-based design and development, as well as offer suggestions for campaign optimization. We handle the day-to-day execution, administration, reporting, and optimization of your email programs throughout the customer journey.
Why Choose CrimsonCobalt for Your Email Marketing Campaign?
Keep Your Prospects and Clients at the Forefront of Their Thoughts.
Discover why CrimsonCobalt Digital is a highly-rated provider of cost-effective email marketing services, as evidenced by our satisfied clients.
Additional Advantages of Partnering with Our Email Marketing Agency Include the:
Complete Email Marketing Campaign Solutions
Looking for assistance with Shopify email marketing, drip marketing, bulk email, or email marketing automation? Our email marketing agency offers a full range of email services. Whether you require a standalone bulk email solution or a combination of email marketing services, our specialists have you covered.
Multivariate and A/B Campaign Testing
At CrimsonCobalt, we don't just design and launch email newsletters and marketing templates. To maximize the impact of your email marketing campaign, we test every aspect, including subject lines, send schedules, and content. This helps us determine the optimal approach for your web email marketing campaign.
Customized List Segmentation
The most effective email marketing service is unique to each client, based on their needs, expectations, and target audience. To achieve this, we conduct thorough research and use advanced email marketing software to segment your audience list and deliver your emails to the right people at the right time.
Comprehensive Digital Marketing Services
Email marketing can generate a significant return on investment, but to achieve even greater ROI, increased efficiency, reach, and customer loyalty, you need a customized blend of digital marketing strategies. In addition to email marketing, our company offers services such as search engine optimization (SEO), link building, and online reputation management (ORM).
Comprehensive Email Marketing Reporting
Our tailored email campaigns are managed and monitored, with custom monthly reports on their performance, including open rates, website referrals, and sales/lead generation. You can track campaign results through Google Analytics or monthly reports, and we can also integrate email campaigns with Google Analytics for in-depth recipient engagement analysis on your website.
Expert Email Marketing Team
CrimsonCobalt's email marketing specialists have extensive experience with various email platforms and stay up-to-date with the latest email marketing software, digital platforms, and marketing strategies to provide top-notch email marketing services. Let us show you how our digital marketing efforts can drive growth and enhance your brand.
A successful email marketing campaign typically involves a well-planned strategy that includes the following elements:
Targeted Email Lists
Building a targeted list of subscribers who have opted in to receive your emails is crucial. Ensure that your list is up-to-date and segmented based on demographics, interests, and behavior.
Compelling Subject Lines
A catchy, attention-grabbing subject line that accurately reflects the content of the email can increase open rates.
Engaging Content
The content of your email should be relevant, informative, and engaging. Personalization and storytelling can help to build a connection with your subscribers.
Strong Call-To-Action
Every email should have a clear call-to-action that encourages subscribers to take a specific action, such as making a purchase, signing up for a webinar, or downloading a resource.
Mobile Optimization
With a large portion of emails being opened on mobile devices, it's important to ensure that your emails are optimized for mobile viewing.
Testing & Optimization
Continually testing and optimizing your email campaigns can help to improve their effectiveness over time.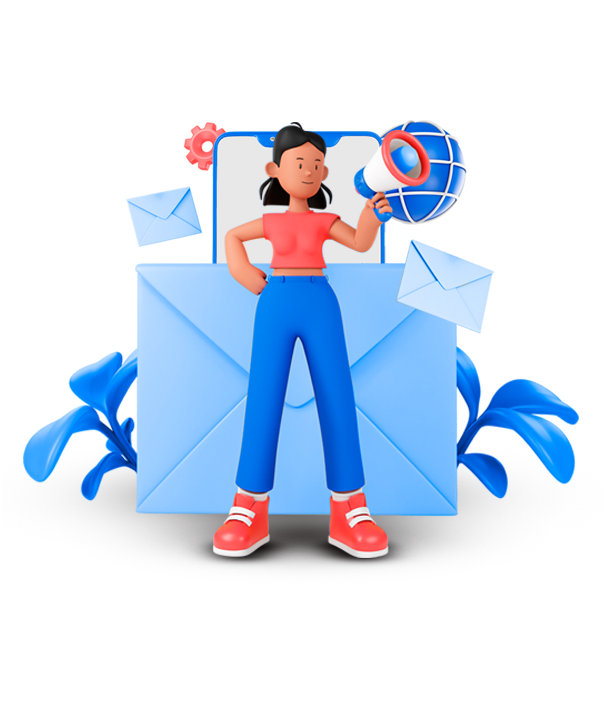 Why work with

CrimsonCobalt Digital?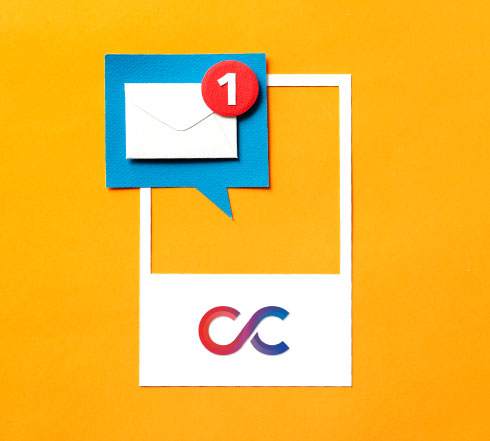 Cost-Effective solution
Affordable Email Marketing Services – Many businesses incur high costs for email marketing campaigns. CrimsonCobalt Digital offers cost-efficient solutions to meet all your email marketing needs, even for small businesses with limited budgets. Partnering with a full-service agency like CrimsonCobalt Digital enables you to save on hiring and training expenses while achieving better results for your business.
An opportunity to reach more customers
At CrimsonCobalt Digital, our experts are dedicated to managing your entire email marketing program to maximize its effectiveness. Our email marketing solutions provide personalized content and designs that increase the reach and engagement of your campaigns. Our team will help you identify your target audience and time your emails for maximum conversions. Partner with us for a successful email marketing program.
Full-service email marketing firm
Let CrimsonCobalt Digital handle your email marketing from start to finish. Focus on growing your business while we drive exceptional results for your email marketing program. Our managed email marketing services cover every aspect of your program for maximum impact.
ROI-Focused Email Marketing Strategy And Consulting For Every Stage Of Your Email Marketing Programs.
Let CrimsonCobalt Digital take your email marketing program to the next level. Whether you need to start a new lifecycle email marketing campaign or improve your existing one, our team will help you create and implement a strategic plan that exceeds your goals and drives optimal results.
Here's what we can help you with
Lifecycle Email Marketing Strategies
Channel Integration Recommendations and Strategies
Email Testing and Optimization Plans
Email Marketing Campaign Strategies
List Growth and Lead Nurturing Strategies
Email Marketing Creative and Templates
Email Deployment and Campaign Setups
Reach out to us for any needs in email marketing, social media, or mobile marketing. Let's have a chat!
CrimsonCobalt is a premier email marketing agency, assisting companies and non-profits of all sizes to connect with their customers, build relationships, maintain loyalty, and strengthen their reputation through email marketing, social media, and mobile initiatives.
Frequently

asked

questions
Still unsure? Check out our FAQ for clarity.
The time investment for email marketing in the USA can be influenced by several factors, including the scope of the campaign, resources at hand, and the technology used. Typically, smaller businesses invest a few hours weekly in email marketing, while more giant corporations might require a full-fledged marketing team to manage their email marketing endeavors. The amount of time required can also change based on the personalization and customization desired for each email campaign and the use of automation tools.
Nevertheless, email marketing remains a cost-efficient and effective marketing channel that can be effectively managed with the proper resources and technology.
Email marketing agencies usually charge an average base price ranging from $300 to $500 monthly. This can increase based on tiered pricing for higher monthly email volumes or more extensive contact lists. The cost can increase significantly for larger enterprises, ranging from $2,000 to $12,000 monthly.
Over the past decade, social media has experienced exponential growth, and many businesses now consider it a crucial channel for their operations. Nevertheless, despite the popularity of social media, email marketing remains the preferred approach for promotions and boasts a significantly higher conversion rate, with figures like 6.05% compared to 1.9%. According to McKinsey, email marketing is 40 times more effective than social media outreach. Additionally, email enjoys a more extensive user base, mainly when segmented by age groups.
Building an email list is a crucial task for any marketing team, as email marketing boasts a potential ROI of 4200%. Creating a list of engaged subscribers who will take action based on your messaging is essential for growing your brand. One of the most effective ways to expand your email list is by simplifying the sign-up process. This could involve placing a straightforward form on your homepage that asks for basic details like name and email. Another approach to growing your list is offering valuable content that your audience will find engaging. Content gating requires users to enter their email to access content such as articles or PDFs. By completing this process, users indicate that they value your content and are willing to receive more from you.
The frequency of your email campaigns depends on your business and your subscribers' preferences. It's essential to balance keeping your subscribers engaged and not overwhelming them with too many emails.
You can measure the success of your email campaigns by tracking metrics such as open rate, click-through rate, and conversion rate. These metrics can give you insights into your campaigns' performance and where you can improve.
Common mistakes to avoid in email marketing include sending too many emails, not personalizing emails, using misleading subject lines, and not providing a clear call to action. It's essential to keep your subscribers' interests and preferences in mind when creating your campaigns.
Discover

valuable

insights

and

perspectives

on

our

blog.
Exploring a world of diverse topics and perspectives through informative and engaging articles.
Visit Our Blogs