Join us and grow your career in a supportive and challenging work environment.
Be part of a dynamic team that values innovation and collaboration.
Work on cutting-edge projects with some of the industry's most talented professionals.
Experience a culture of diversity and inclusion that celebrates individual differences and fosters teamwork.
Build strong relationships with like-minded colleagues who share your passion for excellence.
Access ongoing training and development opportunities that help you reach your full potential.
Be empowered to make a real impact and shape the future of our company.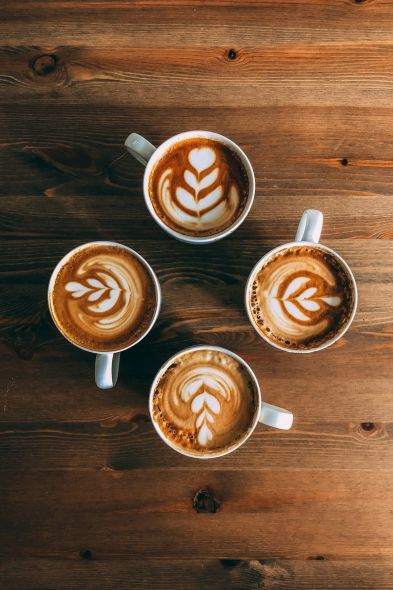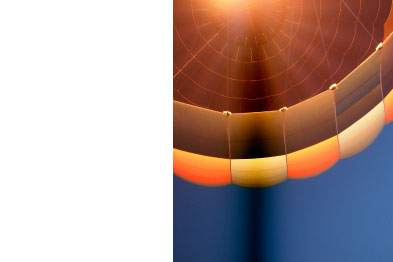 Find

your

career

path

with

us

–

we

invest

in

your

development

and

growth.
Our team offers a dynamic and challenging work environment where you can learn and grow professionally. By joining our team, you will have the opportunity to work on exciting projects, develop your skills, and positively impact your personal and professional growth. We are committed to fostering a culture of collaboration, respect, and inclusivity where every team member's ideas and contributions are valued.
Check out our available job opportunities!
Join us! Discover various job openings and advance your career with our dynamic team.
This is a permanent WFH opportunity.
We are looking for full-time interns, not part-time contract-based employees/freelancers.
CrimsonCobalt Digital is a marketing agency that helps our clients build and grow their businesses through technology, data, and analytics. Our team is driven by a passion for helping people succeed in an ever-changing environment. As a digital marketing intern, you will work on various projects across multiple platforms to help drive growth for our clients. You'll be able to work with us to develop successful strategies and tactics. We seek someone who can contribute to our online marketing efforts by working in a fast-paced environment that requires excellent communication skills and strong analytical abilities.
Detailed Job Duties Include
Develop and execute digital marketing campaigns for the company.
Create, maintain, and optimize content relevant to our client's business goals.
We are seeking Search Engine Marketing (SEM) and Search Engine Optimization (SEO) Experts.
Work with internal teams on ad copy development projects and other related tasks to ensure the successful execution of campaign objectives.
Manage all aspects of online marketing, including but not limited to design, build, testing, optimization, and reporting.
Assess client needs by conducting research.
Coordinate with other departments and outside vendors as needed.
Qualification & Relevant Skills
Bachelor's degree in marketing, communications, or a related field.
Minimum of 2 years of experience working with digital marketing and advertising campaigns.
Experience using all the major SEM, SEO, Email Marketing, and Social Media tools to analyze data and develop actionable insights for clients.
Ability to work independently as well on multiple projects at once while maintaining confidentiality.
Strong verbal and written communication skills.
Proficiency with word processing, spreadsheet, and presentation software.
Ability to quickly learn and process information.
Organization and time management skills.
Strong desire to learn, along with a professional drive.
Solid understanding of different marketing techniques.
Ability to multitask effectively within tight deadlines.
We are offering a fixed stipend with a pre-placement opportunity.
We are looking for full-time interns and NOT FREELANCERS.
This is a permanent WFH opportunity.
Please apply only if you have a thorough knowledge of digital marketing tools and have run ad campaigns.
Compensation will depend on your experience and projects that you can undertake within the organization.
Please feel free to reach out to us at hr@crimsoncobalt.com
We are looking for a skilled HR Consultant with a minimum of experience of 8-10 years on a project basis. This is a permanent WFH (virtual position). You will work on team building, employee relations, recruitment, and developing talent through policies and management procedures. You will be responsible for minor administrative tasks and contribute to improving the company's workplace.
If you are passionate about HR and highly efficient, give us a chance to meet you. We want to see a committed and approachable individual and be impressed with your character and skills. We expect you to know various HR functions.
Support the development and implementation of HR initiatives and systems.
Groom the junior staff within the organization.
Developing HR policies and documents to be followed by the organization.
Engage with the team regularly, resolve internal conflicts, and provide counseling on policies and procedures.
Assist in performance management processes.
Support the management of disciplinary and grievance issues and conduct disciplinary action whenever needed.
Maintain employee records (attendance, EEO data, etc.) according to policy and legal requirements.
Review employment and working conditions to ensure legal compliance.
Be actively involved in recruitment by preparing job descriptions, posting ads, and managing the hiring process.
Create and implement effective onboarding and induction plans.
Knowledge of training and development programs is a bonus.
Degree in Human Resources with a minimum experience of 8-10 years.
An experience working with a young talented agency team will be an added advantage.
Proven experience as a Senior HR Manager.
Knowledge of HR functions (pay & benefits, recruitment, training & development, etc.).
Understanding of labor laws and disciplinary procedures
Proficient in MS Office; knowledge of HRMS is a plus
Outstanding organizational and time-management abilities
Excellent communication and interpersonal skills
Problem-solving and decision-making aptitude
Strong ethics and reliability
We are looking for part-time or freelance experts.
This is a permanent WFH opportunity
Please apply only if you have a thorough knowledge of employee relations and team management
Compensation will depend on your experience and projects that you can undertake within the organization
Freelancers, please do not apply. This is a full-time permanent WFH (virtual 8-hour internship) with a fixed stipend and project-based incentives.
We are looking to hire a skilled WordPress developer to design and implement attractive and functional websites. You will be responsible for both back-end and front-end development, including the implementation of WordPress themes and plugins and site integration, and security updates.
WordPress Developer Responsibilities
Designing and building the website's front-end and back-end, including database and server integration.
Creating the website architecture.
Generating WordPress themes and plugins.
Conducting website performance tests and troubleshooting content issues.
Monitoring the performance of the live website.
Ensuring high performance and availability and managing all technical aspects of the CMS.
Ensuring that website design, layout, and coding are optimized for search.
Performing regular tests on website SEO rankings.
Troubleshooting technical SEO issues for the website.
Researching the latest SEO guidelines and implementing them.
Assisting with integrations to enhance or maintain SEO competitiveness.
Planning website SEO contingencies for problems that may arise.
WordPress Developer Requirements & Skills
Bachelor's degree in computer science or a similar field.
In-depth knowledge of SEO practices and implementation.
Proven work experience as a WordPress developer.
Knowledge of front-end technologies, including PHP, CSS3, JavaScript, HTML5, and jQuery.
Knowledge of implementing Google Analytics and Google Search Console and managing these accounts.
Ability to understand CSS changes and their ramifications to ensure consistent style across platforms and browsers.
Ability to convert comprehensive layouts and wireframes into working HTML pages.
Experience working with debugging tools such as Chrome Inspector and Firebug.
Good understanding of website architecture and aesthetics.
Ability to manage projects.
Fixed stipend and incentives for each task/project completed will be offered.
Compensation depends on relevant experience, time dedicated to the internship, and tasks undertaken.
If the position that you are looking for, is not listed here, please send us your CV at

hr@crimsoncobalt.com
Ready to take next step in your career?
Apply now to one of the our openings and join the team