Generating Leads That Convert: Our

Demand Generation

Agency Delivers.
Are you looking to enhance your demand generation efforts? Our agency offers customized strategies aligned with your business goals, driving ROI and success. Contact us today to take your demand generation to the next level.

Reach Out Today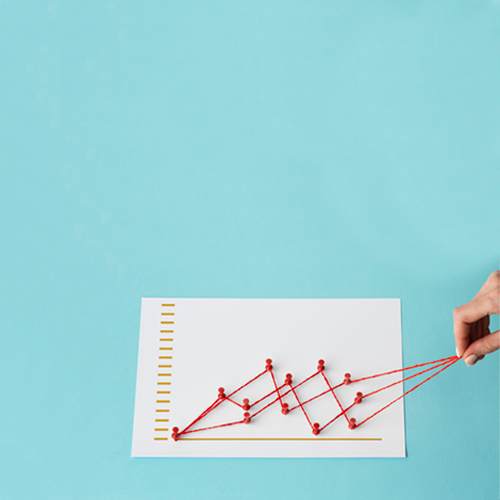 What

is

Demand

Generation?
Demand generation falls under the inbound marketing category. It refers to a comprehensive marketing approach, a funnel designed to generate interest in your brand's products or services.

The strategy begins with analyzing the target audience's familiarity with your brand, devising methods to introduce it to new buyers, and then cultivating that relationship by earning their trust and establishing credibility.

Our Services
Account - Based Marketing
Clearly define your account-based marketing strategy in alignment with your business goals. Thoroughly analyze your customers' purchasing habits and triggers to create segmented lists, content, and campaigns that effectively engage them at every touchpoint in the customer journey.
Paid Digital Marketing
We'll set up your search, remarketing, paid social, and display advertising campaigns, develop creative content, and integrate your analytics to provide you with revenue attribution reports. If you're new to paid digital marketing, we'll help you overcome the learning curve and equip you with the skills and resources needed to handle it in-house.
Marketing Automation
We help you envision what's possible with marketing automation and how it can drive business growth and open up new avenues for success. We identify potential problem areas in your marketing automation strategy and take preventive measures to ensure smooth functioning. You may lag behind the competition if your marketing automation results do not show substantial monthly improvements.

Search Engine Optimization
Using a proprietary 300-point evaluation and in-depth audit reports, we assess your site's strengths and weaknesses concerning SEO, traffic performance, and conversion rate optimization. After completing their SEO research during a website audit, our analysts compile a report and prioritize action items designed to improve your website's organic lead generation.

Why Is Demand Generation Important?
There are several reasons why demand generation is crucial for businesses, such as:

Reach Out Today
Generating New Leads
Demand generation enables businesses to identify and target potential customers who may not be familiar with their products or services.
Boosting Sales Revenue
Well-executed demand generation initiatives can help to increase sales revenue by bringing in more qualified leads into the sales funnel.
Encouraging Customer Loyalty
By engaging customers through targeted campaigns, businesses can promote loyalty and advocacy, resulting in repeat business and referrals.
Enhancing Brand Awareness
By creating customized campaigns that appeal to a diverse audience, demand generation assists businesses in increasing their brand recognition and visibility.

Nurturing Leads
Demand generation encompasses lead nurturing activities, including email and content marketing, establishing relationships with potential customers, and driving them closer to purchasing.

Why Choose CrimsonCobalt's Demand Generation Services Over Others?
Choosing our demand generation agency for your B2B marketing needs comes with several advantages:

Proven Success
Our track record speaks for itself. We have a proven history of helping B2B clients generate demand and increase revenue.

Complete Range Of Services
We provide end-to-end services to meet all your demand generation needs, from strategy development and content creation to campaign execution and analytics.

Experienced Team
Our team of experts brings years of experience in B2B marketing and demand generation. We stay updated on the latest trends and best practices to deliver exceptional results.

Results-Driven
We are committed to delivering measurable results for our clients and optimizing campaigns for maximum impact. We focus on outcomes that matter and work towards achieving them.
Tailored Solutions
We recognize that every client is unique and work closely with each client to create customized strategies that align with their goals and objectives.
Step 1: Develop Buyer Personas
We collaborate with your sales, marketing, and management teams to identify potential customers or prospects.

Step 2: Outline The Purchasing Process
After identifying your potential customers, we thoroughly analyze the buying process. We aim to comprehend the decision-making process and identify the decision-makers involved. Additionally, we identify common questions or objections that may arise during the process so that we can provide practical answers or counterarguments.
Step 3: Develop a Plan
We will create a comprehensive content strategy and roadmap based on the personas we target and their motivations. This strategy will outline how we plan to guide potential customers from their initial awareness of your product or service to their re-purchase.
Step 4: Execute a Plan
Our team will collaborate with your staff to create and design the essential content marketing components, such as web pages, landing pages, advertisements, downloads, and other resources that complement the content.

Step 5: Measure, Learn, & Iterate
We track every advertisement, message, and interaction with potential customers. The insights we gather will be utilized to enhance and refine the messaging and identify the target audience better.
Frequently

asked

questions
Still unsure? Check our FAQ for clarity.
The cost of business-to-business (B2B) demand generation services varies from $2,500 to $12,000 per month. Several factors determine the pricing of B2B demand generation, such as your demand generation strategies, marketing budget, and industry.

Crimsoncobalt Digital's demand generation services typically take between 6 months to 2 years to complete, on average.

A demand generation agency is a marketing agency that specializes in creating and executing strategies to generate demand for a company's products or services.

Demand generation agencies typically offer various services, including buyer persona development, content marketing, email marketing, social media marketing, search engine optimization (SEO), pay-per-click (PPC) advertising, and lead nurturing.

Hiring a demand generation agency can benefit businesses that want to increase their sales revenue by generating more qualified leads. A demand generation agency can also help improve brand awareness, nurture leads, and foster customer loyalty.

The cost of demand generation services varies depending on the agency and the scope of work. Some agencies charge a flat fee per project, while others charge a monthly retainer fee.

The time it takes to see results from demand generation services depends on several factors, including the industry, the company's marketing budget, and the agency's strategy. In general, seeing significant results can take a few months to a year or more."

Discover

valuable

insights

and

perspectives.

Exploring a world of diverse topics and perspectives through informative and engaging articles.

Visit Our Blogs