Streamline Your Marketing Efforts with Our

Marketing Automation

Agency
Unlock the full potential of your marketing with CrimsonCobalt Digital. Streamline your strategy and maximize your ROI with us. Contact us now to experience the power of automation.
Reach Out Today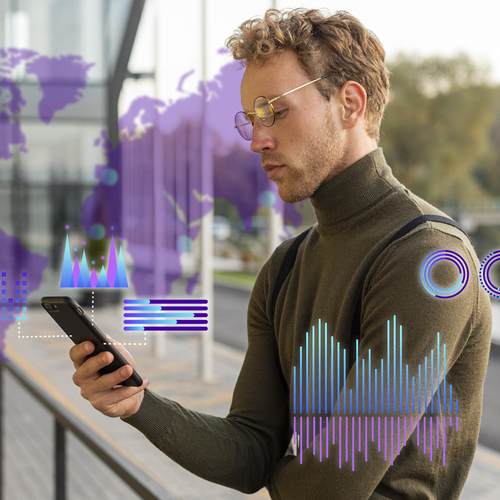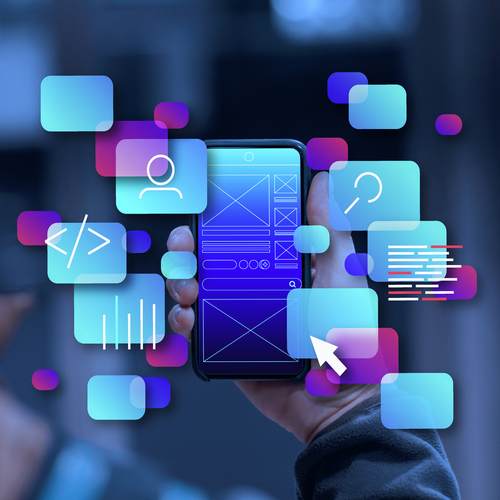 What

is

a

marketing

automation?
Marketing automation refers to the use of technology and software to automate and streamline various marketing tasks and processes. It is designed to enhance efficiency, improve productivity, and optimize marketing efforts within an organization.
At its core, marketing automation involves the use of software platforms or tools that enable businesses to automate repetitive marketing tasks, such as email marketing, social media management, lead generation, customer segmentation, and campaign management. These tools often provide features like customer relationship management (CRM), email marketing automation, lead nurturing, analytics, and reporting.
Our Services
We empower businesses to streamline, optimize, and automate their marketing workflows.
Platform Evaluation & Set-up
Our Automation Center of Excellence assesses your business processes, requirements, and relevant platforms to select the best marketing automation solution. Once finalized, our experts assist with smooth platform setup and implementation, ensuring the successful adoption of the chosen CRM or marketing automation platform.
Platform Integration & Support
With our expertise and experience, we ensure seamless integration of the marketing platform with your CRM system. This enables a smooth flow of information between your Marketing and CRM Systems. Additionally, our dedicated support team provides ongoing assistance and technical support to ensure the continuous operation and optimization of your integrated platform.

Email Campaign Automation
Experience the power of email campaign automation with CrimsonCobalt. Say goodbye to generic email blasts and embrace highly targeted and personalized email marketing campaigns. Nurture leads, enhance engagement, and achieve optimal results with our advanced Email Automation feature.
Customer Relationship Management (CRM)
CrimsonCobalt's Marketing Automation service seamlessly incorporates a CRM platform, allowing businesses to efficiently store, manage, and access customer data. This enables personalized marketing campaigns, leading to an improved customer experience and increased conversions.
Lead Management Automation
Our automated lead management system enables you to track and guide leads throughout the marketing and sales funnel. From top to bottom, you'll have the tools you need to optimize growth and simplify lead nurturing and conversion processes.
Social Media Automation
Managing a busy social media calendar is made easier with CrimsonCobalt's Social Media Automation. From post scheduling to social listening and reporting, save valuable time and improve social media effectiveness.
Sales Funnel Management
Drive growth and deepen customer relationships with CrimsonCobalt's Sales Funnel Management. Empower your sales teams with automated tools to effectively manage pipelines, resulting in improved sales performance.

Lead Tracking and Analytics
Make data-driven marketing decisions with CrimsonCobalt's Lead Tracking and Analytics. By collecting and analyzing user behavior on your website, gain valuable insights to enhance decision-making and optimize marketing strategies.
Automation Management
We have strategic partnerships with top automation platforms and expertise in platform configuration and integration, offering end-to-end management of your marketing automation system. This includes lead management, sales funnel progression, and sales team qualification.
Why marketing automation is essential?
The objective is to discover potential leads, streamline marketing operations through automation, and cultivate those leads to generate sales.
Reach Out Today
Meaningful Insights
Incorporating a CRM system offers significant business benefits by simplifying outreach efforts.

Conversion Time
Automating the entire follow-up process and reducing lead conversion time by leveraging the right insights.

Lead Nurturing
Enhance your lead nurturing approach by designing drip email campaigns and monitoring their performance.

Personalized Marketing
Leverage segmentation and reporting capabilities to comprehend buyer personas and produce tailored content.

Why Choose CrimsonCobalt's Marketing Automation Services?
CrimsonCobalt Digital offers marketing automation services to help businesses stay competitive.
We configure and integrate platform-based and custom solutions for effective lead nurturing, personalized customer journeys, and seamless sales-marketing integration.
Our platform-based solutions can increase conversions by up to 40%, and we offer personalized engines and seamless integration for customized solutions.
We leverage data analysis for effective campaigns, lead-generation channels, and audience messaging.
Our services save time with task automation and reduce costs while scaling marketing efforts.
We are dedicated to helping businesses achieve their marketing goals through tailored marketing automation solutions.
Our services enable companies to nurture leads effectively, personalize customer journeys, integrate sales and marketing departments, and maximize their ROI.
Request a demo today to experience the benefits of our marketing automation services firsthand.
CrimsonCobalt Digital employs a combined approach integrating real-time analytics, CDP, multi-channel engagement, and marketing automation.
Why do you need to use marketing automation?

Increase Customer Satisfaction
Marketing automation delivers personalized marketing messages and targeted content to your audience, creating an exceptional customer experience.
Smooth Lead Generation
Marketing automation simplifies and expands lead generation, efficiently filling your sales pipeline with prospects.
Increase Revenue
Automate an essential part of your marketing process; you can use your current resources to generate more income and unlock the full potential of your business.
Frequently

asked

questions
Still unsure? Check our FAQ for clarity.
In addition to marketing automation services, marketing automation has the following benefits:

Simplify lead nurturing efforts like automated email workflows.
Speed ​​up lead management and ensure information is shared between sales reps.
Deliver personalized experiences at scale.
Calculate ROI across channels, periods, and metrics.
Identify users' paths to purchase and allocate marketing efforts based on credit impact. Improve lead generation results by implementing automated lead nurturing strategies.
To learn more about the benefits of marketing automation, we recommend checking out our collection of case studies.

The complete integration and optimization of marketing automation software might take anywhere between 6 and 7 weeks, sometimes even months. The necessary workflows must be set up, campaigns must be created and tested, and staff must be trained to utilize the program efficiently. The software may also need ongoing maintenance and optimization, which can take more time and effort.
Marketing automation can help businesses save time and resources, increase efficiency and productivity, and improve targeting and personalization of marketing efforts. It can also help increase revenue and ROI by generating more leads and improving conversion rates.
Marketing automation can help with lead generation by automating lead capture, lead scoring, and lead nurturing processes. This can help identify and prioritize high-quality leads and ensure they receive personalized and targeted messaging that is more likely to convert them into customers.
Marketing automation can impact ROI by helping to increase efficiency and productivity, improve targeting and personalization, and generate more leads and conversions. By automating and streamlining marketing processes, businesses can save time and resources and focus on high-impact activities more likely to drive revenue.
Marketing automation can integrate with other marketing strategies, such as content marketing, social media marketing, and email marketing, to help streamline and automate processes, improve targeting and personalization, and increase efficiency and ROI.

One potential challenge is ensuring that the automated processes and messaging align with the overall marketing strategy and goals. Another challenge can be ensuring that the data and insights generated by the marketing automation tools are accurate and actionable. Additionally, marketing automation can sometimes lead to losing the personal touch that comes with more traditional marketing methods, so it is essential to strike a balance between automation and personalization.
Discover

valuable

insights

and

perspectives.