Table of Contents
To ensure a successful demand generation campaign, it is essential to approach it strategically and plan carefully. We have traced down everything you need to know, from the basics to the best practices for demand generation campaign to be successful. Let this be your guide to demand generation.
A demand generation campaign is a marketing strategy designed to create awareness, generate interest, and stimulate demand for a product or service. It focuses on attracting and engaging potential customers, nurturing their interest, and ultimately converting them into paying customers. A demand generation campaign aims to create steady leads and opportunities for the sales team.
Best practices for demand generation campaigns involve various marketing tactics and channels, such as content marketing, social media marketing, email marketing, search engine optimization (SEO), paid advertising, webinars, events, and more. The campaigns aim to educate and engage the target audience, build trust and credibility, and encourage them to take specific actions, such as downloading a whitepaper, signing up for a webinar, or requesting a demo.
By executing these best practices for demand generation campaign, businesses can increase brand visibility, drive traffic to their website, capture leads, nurture prospects, and ultimately drive revenue growth. It is an ongoing process focusing on building relationships with potential customers and guiding them through the buyer's journey.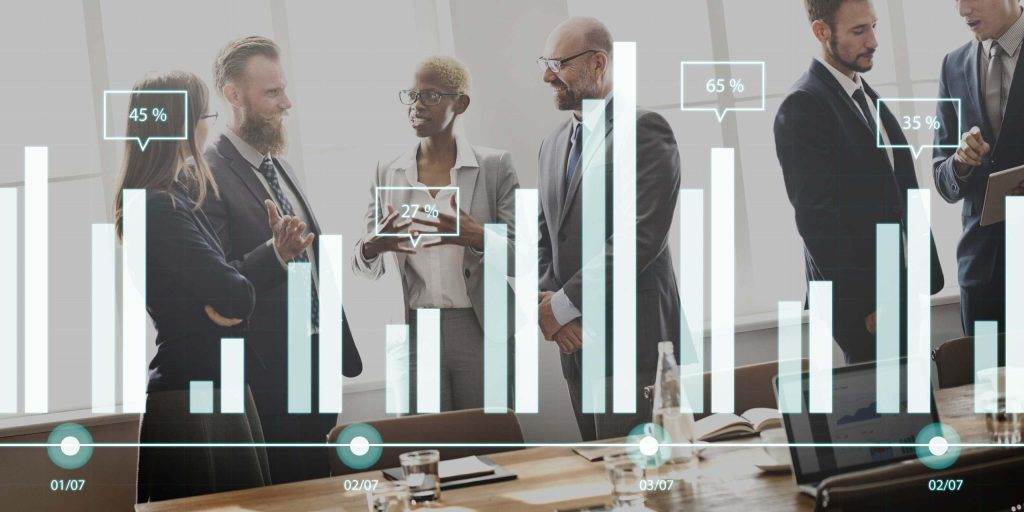 Key Components of a Successful Demand Generation Campaign
Audience Definition and Research
Defining the target audience is crucial to kickstart a demand generation campaign. This involves creating detailed buyer personas and conducting comprehensive market research. By understanding the ideal customers' demographics, interests, pain points, and motivations, you can tailor your campaign to resonate with their needs.
A strong content strategy is a vital component that constitutes the best practices for demand generation. Develop a comprehensive plan that aligns with your target audience's preferences and needs. This includes creating demand generation content such as engaging and informative blog posts, whitepapers, videos, webinars, and infographics. Determine the appropriate content types and formats that will appeal to your audience.
Lead Generation Tactics
Implement a range of lead generation tactics to capture potential customers' interest and contact information. Gated content offers, contests, giveaways, webinars, and well-optimized landing pages can all be effective strategies to entice prospects and encourage them to take action.
Multi-Channel Promotion
Maximize your campaign's reach and impact by leveraging multiple marketing channels. Utilize social media marketing, email marketing, search engine optimization (SEO), paid advertising, influencer partnerships, and other relevant channels to connect with your target audience.
Employ marketing automation tools and techniques to nurture leads through the sales funnel. Create automated email sequences, personalized follow-ups, and targeted messaging based on prospects' behavior and engagement levels. By automating these processes, you can efficiently guide leads toward conversion.
Measurement and Analytics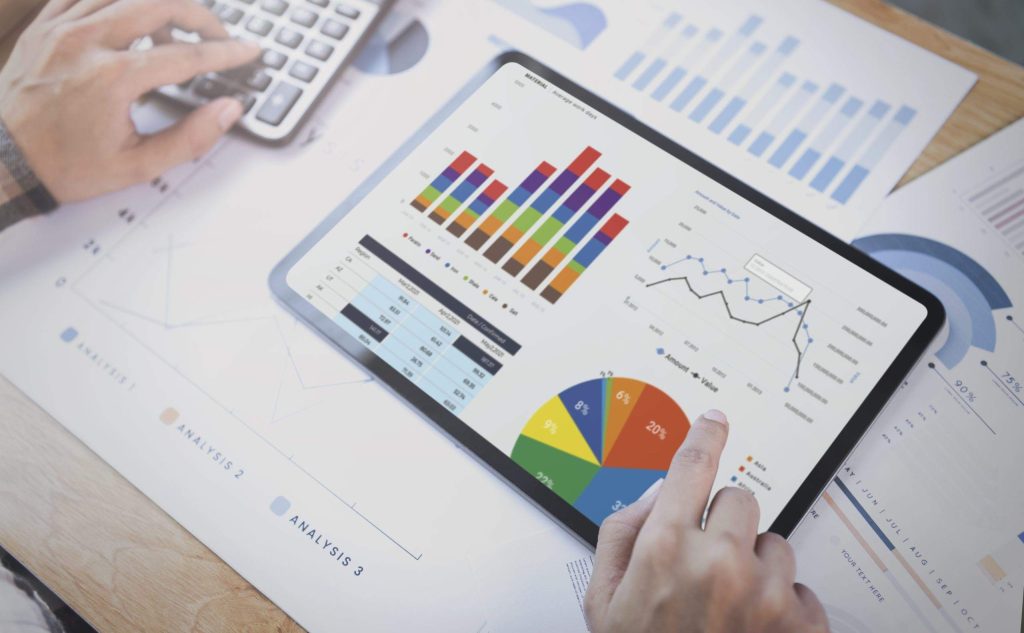 Measuring and analyzing the effectiveness of your demand generation campaign is crucial. Monitor key performance indicators (KPIs) such as website traffic, lead conversion rates, cost per lead, and return on investment (ROI). Utilize tracking tools and platforms to gather data and generate actionable insights for campaign optimization.
Sales and Marketing Alignment
Another element that contributes to the best practices for demand generation is facilitating strong collaboration and alignment between your sales and marketing teams. Establish clear communication channels, define lead handoff processes, and provide sales teams with the necessary information and resources to effectively follow up on leads generated through the campaign.
Continuous Optimization
To ensure ongoing success, continuously review and optimize your campaign based on data and insights. Conduct A/B testing, refine targeting criteria, improve landing page conversion rates, and adapt your strategies as needed to achieve optimal results.
These components work together to create a comprehensive demand generation campaign that generates awareness, drives leads, and ultimately converts them into customers.
Best Practices for Demand Generation
This is your guide to the best practices for demand generation. Following are some steps you can take to create a successful campaign:
Define your target audience.
The first step is identifying the people you want to reach, their needs, pain points, and interests. Understanding your target audience can create a campaign that resonates with them and drives action.
Develop buyer personas.
Developing detailed buyer personas is essential to create targeted messaging and content that resonates with your target audience. This involves identifying the critical characteristics of your ideal customer, such as their job title, industry, challenges, and goals.
Understand the buyer's journey.
A successful demand generation campaign considers the entire buyer's journey, from initial awareness to consideration and decision-making. You need to understand the different stages of the trip and create content and messaging that addresses the needs and concerns of your target audience at each location.
Create engaging content.
Content is the backbone of any successful demand-generation campaign. You must create content that educates, informs, and engages your target audience. This could include blog posts, whitepapers, case studies, videos, and webinars.
Use multiple channels.
You must use various channels to reach your target audience effectively. This could include email marketing, social media, paid advertising, content marketing, and SEO. You can increase your reach and engage your target audience on their preferred channels using multiple channels.
By adhering to these best principles for demand generation, you can develop a highly effective campaign that not only captures and cultivates potential leads but also generates conversions, ultimately fostering the growth of your business.
Why You Need to Implement These Best Practices for Demand Generation
Demand generation campaigns are important for businesses as they are a key driver of growth and revenue. These campaigns help generate awareness about your brand, products, or services among your target audience. By effectively reaching out to potential customers through various marketing channels, you can ensure that your business is on their radar when they need or are interested in your offerings.
One of the primary objectives of demand generation campaigns is lead generation. By implementing such best practices for demand generation such as content marketing, lead magnets, webinars, and targeted advertising, you attract prospects who are genuinely interested in what you have to offer. These campaigns capture their contact information, allowing you to nurture and engage with them further down the sales funnel. Here are a few reasons why you need to implement demand generation for your business –
Lead Generation: Demand generation campaigns generate steady leads for your business. You attract potential customers and capture their contact information by implementing effective tactics such as content marketing, social media promotion, and targeted advertising. These leads can then be nurtured and converted into paying customers. Know more about Lead Generation and how it differs from Demand Generation in the next section!
Educating and Engaging Prospects: Demand generation campaigns allow you to educate your prospects about your products or services. By creating informative content, hosting webinars, and providing valuable resources, you position yourself as an industry expert and build trust with your audience. Engaging prospects through these campaigns keeps them interested and encourages them to explore your offerings further.
Increased Brand Awareness: Demand generation campaigns help increase your brand's visibility and awareness among your target audience. You can expand your reach and make your brand more recognizable by consistently delivering valuable content, engaging on social media, and leveraging various marketing channels.
Driving Revenue Growth: Ultimately, demand generation campaigns are designed to drive revenue growth. You generate sales and increase your company's revenue by attracting qualified leads, nurturing them effectively, and converting them into paying customers. A well-executed demand generation strategy contributes directly to your bottom line.
Competitive Advantage: In today's competitive marketplace, demand generation campaigns provide a competitive advantage. By proactively reaching out to potential customers and building relationships with them, you position your business ahead of competitors who may rely solely on passive marketing approaches. Effective demand generation campaigns allow you to stand out and differentiate your brand.
Shortening the Sales Cycle: Demand generation efforts help to accelerate the sales cycle. By nurturing leads through automated email sequences, personalized follow-ups, and targeted content, you can provide the information and support they need to make purchasing decisions more quickly. This reduces the time and effort required to convert leads into customers.
Data-Driven Analysis: Demand generation campaigns provide valuable data and insights into your marketing efforts. By measuring key performance indicators (KPIs) such as website traffic, conversion rates, and engagement metrics, you can analyze the effectiveness of your campaigns and make data-driven optimizations to improve results over time.
Don't let your business fall behind the competition. Take advantage of CrimsonCobalt Digital's Demand Generation services and watch your business thrive. Contact us today to schedule a consultation and discover how we can propel your business to success. Together, let's unlock your business's full growth potential.
Lead Generation: An extension of Demand Generation
Lead generation refers to the process of attracting and capturing potential customers, known as leads, who have shown interest in a product or service offered by a business. Lead generation aims to initiate and nurture relationships with these leads, guiding them through the sales funnel and ultimately converting them into paying customers.
Lead generation can be seen as an extension of demand generation because it focuses on capturing and nurturing potential customers who have demonstrated interest in a product or service. While demand generation aims to create awareness and generate interest among a broader audience, lead generation specifically targets those individuals who have shown intent or engagement.
Demand generation campaigns play a critical role in driving initial interest and awareness, attracting a wide range of prospects to the business. These campaigns employ various marketing tactics to generate demand for the offerings. However, not all prospects who engage with demand generation efforts are ready to make an immediate purchase or take further action.
This is where lead generation comes into play. By implementing targeted lead generation strategies, businesses can identify and capture the contact information of prospects who have shown a higher level of interest and are more likely to convert into customers. Lead generation campaigns focus on nurturing these leads, providing them with valuable content, personalized communications, and relevant offers to guide them through the buyer's journey.
Got a query? We're here to support you!
Comparing Demand Creation and Demand Generation
Demand Creation vs Demand Generation
| | |
| --- | --- |
| Demand Creation | Demand Generation |
| 1. Refers to the strategic efforts and activities undertaken by a company to stimulate and generate demand for its products or services in the market. | 1. Focuses on the tactical execution of marketing activities and campaigns aimed at generating interest and demand for a company's products or services. |
| 2. It involves creating a need or desire for a product or service that may not have existed or been recognized by potential customers previously. | 2. It involves attracting potential customers and capturing their attention through various marketing channels and tactics. |
| 3. Demand creation involves innovative marketing techniques, such as introducing new features, highlighting unique benefits, or positioning the product in a way that addresses a specific market need. | 3. Demand generation activities include lead generation, content marketing, advertising, social media marketing, email campaigns, and other promotional efforts. |
Examples of Demand Generation Campaigns
To complement the best practices for demand generation, here are some ways you can conduct your campaigns –
Content Marketing Campaign: Creating high-quality blog posts, articles, videos, or infographics that provide valuable information to your target audience. Promoting this content through social media, email marketing, and SEO strategies can help generate awareness and interest in your brand, attracting potential customers.
Targeted Advertising Campaigns: Running targeted advertising campaigns on platforms such as Google Ads, Facebook Ads, or LinkedIn Ads. By defining specific demographics, interests, or keywords, you can reach potential customers more likely to be interested in your offerings.
Webinars or Virtual Events: Host webinars or virtual events on topics relevant to your industry or target audience's interests. You can attract attendees interested in learning more about your products or services by offering valuable insights, expert speakers, and interactive sessions.
Free Trials or Samples: Offering free trials, samples, or demos of your product or service to allow potential customers to experience the value firsthand. This can create a sense of trust and familiarity, encouraging them to make a purchase after the trial period or sample usage.
Contests or Giveaways: Running contests or giveaways on social media platforms, where participants must engage with your brand or share your content to enter. This increases brand visibility and generates leads as participants provide their contact information to participate in the contest.
Referral Programs: Implementing a referral program incentivizes existing customers to refer their friends, colleagues, or connections to your business. By offering rewards or discounts to both the referrer and the referred, you can leverage word-of-mouth marketing to generate new leads.
Email Marketing Campaigns: Implementing email marketing campaigns that provide valuable content, offers, or exclusive discounts to your subscribers. By nurturing your email list with relevant and personalized emails, you can engage and convert leads into customers over time.
It's essential to align your campaign strategy with your business goals and continuously measure and optimize the results to achieve maximum effectiveness.
In addition to the best practices for demand generation campaigns, here are some strategies you can incorporate to enhance your efforts –
Inbound Marketing: This is an approach to marketing that focuses on attracting and engaging potential customers through valuable content and personalized experiences. It aims to pull people towards your brand, rather than pushing messages or advertisements onto them. Inbound marketing is based on the principle of providing helpful, relevant, and informative content that aligns with the needs and interests of your target audience.
Outbound Marketing: Also known as traditional or interruption marketing, outbound marketing refers to the traditional advertising and promotional techniques used to push messages to a wide audience in an attempt to generate leads and make sales.
Paid Ads: Paid advertising is an effective marketing strategy that involves paying for ad placement on various channels to promote products, services, or brands. Paid advertising allows businesses to increase their visibility and reach a wider audience.
Lead Scoring: Lead scoring in marketing is a methodology used to assess the quality and readiness of leads based on their behavior, attributes, and engagement with a company's marketing efforts. It assigns a numerical score to each lead, indicating their level of interest and potential as a sales opportunity. Here are key points about lead scoring in marketing.
Content Marketing: Content marketing is a strategic marketing approach that focuses on creating and distributing content to attract and engage a target audience. Instead of directly promoting products or services, content marketing aims to provide useful information, solve problems, and build trust with potential customers.
Social Media Marketing: It leverages the vast user base and interactive nature of social media to reach, connect, and communicate with customers.
Account-Based Marketing: Account-based marketing (ABM) is a strategic approach that focuses on targeting and engaging specific high-value accounts or companies, rather than casting a wide net to a broader audience. ABM aligns marketing and sales efforts to personalize messaging and campaigns for key accounts, with the goal of building stronger relationships and driving revenue growth.
Marketing Automation: Marketing automation refers to the use of software platforms and technologies to automate and streamline marketing activities and processes. It allows businesses to effectively manage and nurture leads, engage with customers, and optimize marketing campaigns.
With CrimsonCobalt Digital, you'll gain access to a wide range of marketing channels and tactics that are tailored to your business objectives. From targeted email campaigns and social media advertising to captivating webinars and industry events, we'll leverage the right channels to reach your target audience and drive meaningful engagement. Contact us today!
Got a B2B business? Below, you will find a compilation of best practices for demand generation catered for B2B.
In the competitive B2B landscape, demand generation efforts help B2B companies establish their brand presence, differentiate themselves from competitors, and gain recognition in the market. By creating awareness, interest, and engagement among potential customers, demand generation ensures a steady flow of qualified leads for the sales team to pursue. It is crucial for businesses to stay updated with the latest best practices for demand generation to remain competitive in the market.
Support Sales Efforts
Demand generation and sales go hand in hand. Demand generation activities provide the sales team with qualified leads and valuable insights into customer preferences and needs. Companies that neglect to adopt the best practices for demand generation often struggle to generate consistent and quality leads. By aligning marketing and sales efforts, demand generation enables sales teams to focus on the most promising opportunities, resulting in higher conversion rates and more efficient sales processes.
Influence Buyers
B2B purchases often involve complex products or services. Demand generation allows B2B companies to educate potential customers about their offerings, demonstrate their value, and influence the buying decision. By providing educational content, case studies, product demonstrations, and thought leadership material, B2B companies can position themselves as trusted advisors and help prospects make informed decisions.
Track Key KPIs
Demand generation efforts provide valuable data and insights that enable B2B companies to measure and optimize their marketing performance. One of the contributors to the best practices for demand generation is by tracking key metrics such as lead generation, conversion rates, customer acquisition costs, and marketing ROI, B2B companies can identify what strategies and tactics are most effective. This data-driven approach allows them to refine their demand generation strategies for better results and maximize their marketing investments. By incorporating the best practices for demand generation, companies can establish a strong and sustainable pipeline of qualified leads.
B2B vs B2C Demand Generation
Target Audience and Buying Process
B2B demand generation focuses on reaching and engaging businesses and professionals who make purchase decisions on behalf of their organizations. B2C demand generation targets individual consumers who make purchasing decisions for personal use. The B2B audience typically involves multiple stakeholders, longer sales cycles, and higher purchase values compared to B2C.
B2B demand generation often involves complex buying processes. Multiple decision-makers and influencers are typically involved, requiring a strategic approach to engage and educate them throughout the sales cycle. B2C demand generation, on the other hand, tends to have shorter and simpler decision-making processes, often influenced by emotions, immediate needs, and personal preferences.
Content and Messaging Approach
B2B demand generation relies on informative and educational content that addresses the specific pain points, challenges, and needs of businesses. The content is typically more in-depth, technical, and industry-focused. B2C demand generation, on the other hand, emphasizes emotional appeals, storytelling, and product benefits that resonate with individual consumers' desires, aspirations, and lifestyles.
B2B demand generation often prioritizes relationship building and personalized communication. Building trust, credibility, and long-term partnerships are crucial in B2B marketing. B2C demand generation may focus more on creating brand awareness, capturing attention, and driving immediate sales without extensive relationship building.
Channels and Tactics
B2B demand generation often utilizes a mix of channels and tactics, including targeted email marketing, content marketing, social media advertising, webinars, industry events, and account-based marketing (ABM) strategies. B2C demand generation may leverage broader channels such as social media platforms, search engine advertising, influencer marketing, display ads, and traditional media to reach a wider consumer audience.
B2B demand generation often places more emphasis on lead quality, pipeline progression, and revenue generation. Metrics such as lead-to-opportunity conversion rates, customer acquisition cost (CAC), and lifetime value (LTV) are crucial for measuring success. B2C demand generation may focus more on metrics like website traffic, click-through rates, conversion rates, and return on ad spend (ROAS) to evaluate campaign effectiveness.
Incorporating the best practices for demand generation is essential for businesses aiming to attract, nurture, and convert leads effectively. By following these strategies, you can enhance your demand generation efforts and drive the growth of your business.
Remember, demand generation is an ongoing process that requires constant refinement and adaptation to meet the ever-evolving needs of your audience. Embrace these best practices for demand generation, stay agile, and continuously evaluate and optimize your campaigns to achieve long-term success.