Formulating strategies for online reputation management of your business is crucial in today's digital age where consumers rely heavily on online research and reviews before making purchasing decisions. A positive online reputation can attract customers, build trust, and differentiate your business from competitors. This blog lists down strategies for online reputation management of your business.
If your brand has a strong positive reputation, it gives you a competitive edge, helping you attract more customers and gain market share. Moreover, search engines take into account online reputation when ranking websites in search results. A positive brand image with positive reviews and a strong online presence can improve your search engine rankings.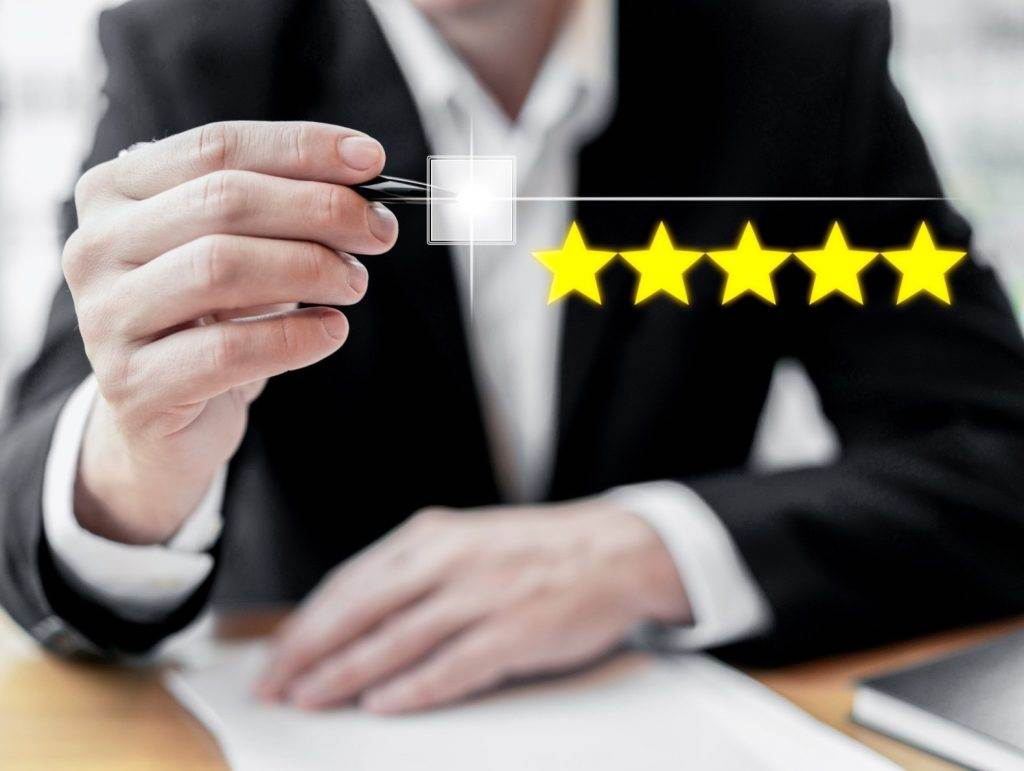 Beyond customer perception, an improved brand image online can also help in attracting talent for employment opportunities. A positive online brand image can make your business more attractive to potential employees, helping you attract and retain top talent.
Monitor Your Brand Reputation: Types of Online Reputation Management
Content Management: This involves creating and promoting positive content about an individual or brand while suppressing negative content. It includes activities such as creating engaging blog posts, social media updates, press releases, and articles that highlight the positive aspects of the entity.
Review Management: This includes monitoring and responding to reviews on various platforms, such as Google, Yelp, TripAdvisor, and industry-specific review sites. It also means to encourage satisfied customers to leave positive reviews that can help counterbalance any negative feedback.
Social Media Management: Social media platforms have a significant impact on reputation. Managing social media involves monitoring brand mentions, engaging with followers, addressing customer concerns or complaints, and sharing valuable content to build a positive image.
Search Engine Optimization (SEO): SEO techniques are used to improve the visibility of positive content and push down negative or unwanted search results. By optimizing websites, creating quality backlinks, and utilizing keywords related to positive aspects businesses can improve their online reputation.
Crisis Management: When a reputation crisis occurs, prompt and effective management is crucial. This involves assessing the situation, addressing the issue transparently, and taking appropriate actions to mitigate the negative impact. It may also include issuing public statements, apologies, or rectifying any problems.
Online Monitoring: Keeping a vigilant eye on online mentions, discussions, and reviews is essential for reputation management. Monitoring tools and services can help track brand mentions, keywords, and sentiment analysis, allowing timely response and damage control.
Personal Branding: This constitutes online reputation management for individuals. Personal reputation management focuses on individuals, professionals, or executives. It involves building a positive personal brand through thought leadership, networking, contributing to relevant platforms, and showcasing expertise and achievements.
Online Privacy Management: Protecting personal information and privacy is an essential part of reputation management. This includes managing privacy settings on social media platforms, removing or requesting the removal of personal information from websites, and being cautious about sharing sensitive data.
It's worth noting that different situations may require a combination of strategies for online reputation management. The approach to online reputation management can vary depending on the goals, industry, target audience, and specific challenges faced by the individual or brand. Moreover, there are free online reputation management tools as well as paid ones to help you employ these strategies effectively. We have listed down some of the tools below!
Tools and Strategies for Online Reputation Management
Here are some popular tools and strategies of online reputation management categorized on the basis of their functionality –
Social Media Management and Engagement
Brand24
Brand24 is a social media monitoring tool that helps businesses track brand mentions, monitor sentiment, and engage with their audience. It provides real-time data, competitive analysis, and sentiment analysis to stay on top of the online conversation.
Hootsuite
Hootsuite is a popular social media management platform that allows businesses to schedule and manage social media posts across multiple platforms. It helps monitor brand mentions, engage with followers, and respond to comments or messages promptly.
Mention
Mention is a media monitoring tool that enables businesses to track mentions of their brand or keywords across the web and social media platforms. It provides real-time alerts, sentiment analysis, and competitive analysis.
Social Mention
Social Mention is a real-time social media search and analysis tool. It helps businesses monitor mentions of their brand or keywords on social media platforms and provides insights into sentiment, reach, and engagement.
Review Management
ReviewTrackers
ReviewTrackers is a tool specifically designed for managing online reviews. It aggregates reviews from various platforms, provides analytics and sentiment analysis, and allows businesses to respond to reviews directly from the platform.
Reputology
Reputology is a review management tool that helps businesses monitor and manage online reviews. It centralizes reviews from different platforms, provides analytics and sentiment analysis, and enables businesses to respond to reviews.
Trustpilot
Trustpilot is an online review platform that allows businesses to collect and manage customer reviews. It provides a transparent and trustworthy review system and helps businesses build credibility.
General Online Reputation Management
Yext
Yext is a platform that helps businesses manage their business information and listings across online directories, search engines, and review sites. It ensures accurate and consistent information across various platforms.
SEMrush
SEMrush is primarily known as an SEO tool, but it also offers features for online reputation management. It helps businesses monitor keyword rankings, organic search visibility, and brand mentions across the web.
Google Alerts
Google Alerts is a free tool that allows businesses to monitor mentions of specific keywords or phrases on the web. It sends email notifications whenever new mentions are found, helping businesses stay informed about their online reputation.
Here are a few strategies for online reputation management to help you –
Encourage Positive Reviews: Actively encourage customers to leave positive reviews on review sites, such as Google My Business, Yelp, or industry-specific platforms. You can do this by including review links in email signatures, on your website, or by providing incentives for leaving reviews, like discounts or freebies.
Regularly Monitor Your Online Presence: monitor what is being said about your business online either by setting up Google Alerts or by using online reputation management tools to receive notifications whenever your business is mentioned. This way, you can quickly address any negative comments or reviews.
Ensure Excellent Customer Service: Deliver exceptional customer service at every touchpoint. Respond promptly to customer inquiries, resolve issues quickly and effectively, and go above and beyond to exceed customer expectations. Happy customers are more likely to leave positive reviews and recommend your business to others.
Engage Through Social Media: Establish a strong presence on social media platforms relevant to your business. Regularly share content, interact with your audience, and address any customer inquiries or comments. Social media allows you to showcase your expertise, build relationships, and manage your online reputation effectively.
Optimize Your Website: Ensure your website is user-friendly, loads quickly, and provides valuable information about your business. Optimize it for search engines to improve your online visibility. A well-designed and informative website helps build credibility and trust with potential customers.
Publish High-Quality Content: Create and share high-quality content that is relevant to your industry and target audience. This can include blog posts, articles, videos, infographics, or whitepapers. Valuable content positions you as an authority in your field and attracts positive attention to your business.
Engage With Influencers: Collaborate with influencers or industry experts who have a significant online following. They can help promote your business, increase brand awareness, and enhance your reputation. Look for influencers who align with your brand values and have an engaged and relevant audience.
Strive to Continuously Improve: Regularly evaluate and improve your products, services, and customer experiences. Solicit feedback from customers and use it to make necessary improvements. By consistently delivering quality and addressing customer needs, you can maintain a positive online reputation.
Let us take care of optimizing your online presence and driving positive engagement, so you can focus on what you do best. Experience the power of a strong online reputation with CrimsonCobalt Digital. With our experienced team, we'll work closely with you to develop customized approaches that align with your brand's goals and target audience. Contact us to employ effective strategies for online reputation management and expand your online presence today!
Is your business facing challenges overcoming a negative online presence?
Recovering from a negative online image can be demanding, but it is essential for businesses to rebuild trust and restore their reputation.
Assess the Situation: Evaluate the extent and causes of the negative online presence. Identify the specific issues, complaints, or negative feedback that are impacting your reputation.
Address the Issues: Take proactive steps to address the root causes of the negativity. Improve product or service quality, resolve customer complaints, and address any operational issues that may have contributed to the negative image.
Take Responsibility: Publicly acknowledge any mistakes or shortcomings that may have affected your customers. Apologize sincerely for any negative experiences and demonstrate a commitment to making things right.
React Professionally: If you are receiving unfavorable comments or reviews, attempt to respond professionally and helpfully. This can demonstrate to customers that you are proactive in responding to their complaints.
Engage with Customers: Actively listen to customer feedback and engage in constructive conversations. Respond promptly and professionally to negative comments or reviews, seeking resolutions and showing that you value customer satisfaction.
Generate fresh, uplifting content: Think about writing blog entries or social media updates that highlight your best qualities and achievements. Positive reviews can help counterbalance the negative ones.
Engage in Online PR: Actively engage with influencers, industry experts, and reputable media outlets. Collaborate on content creation, interviews, or guest blogging opportunities. Positive associations can help improve your online reputation.
Be Transparent and Authentic: Maintain transparency in your communications and actions. Be authentic in addressing past mistakes and share the steps you are taking to improve. Openness can help regain trust and rebuild your reputation.
Pre-emptive Strategies for Online Reputation Management: Safeguard your Business
Protecting your online reputation is an ongoing effort that requires consistent monitoring, proactive engagement, and a commitment to delivering exceptional experiences. Before employing the strategies for online reputation management, listed below are some important measures you can take to protect your brand's online reputation –
Build a Strong Online Presence
Establish a professional and engaging online presence across relevant platforms such as your website, social media accounts, and industry-specific platforms. Consistently publish high-quality content that showcases your expertise and values.
Protect Customer Data and Privacy
Safeguard customer data and privacy by implementing robust security measures. Follow industry best practices and comply with relevant data protection regulations. Protecting customer information is crucial for maintaining trust and a positive reputation.
Monitor and Address Online Attacks or False Information
Keep an eye out for false information, online attacks, or malicious rumors that may harm your reputation. Take swift action to address such instances, including issuing statements, requesting corrections, or seeking legal advice if necessary.
Encourage satisfied customers to become brand advocates by sharing their positive experiences with your business. Utilize social media, testimonials, case studies, and user-generated content to showcase positive customer stories and testimonials.
Utilising the aforementioned pre-emptive strategies for online reputation management, you can foresee possible challenges to your brand reputation and work towards overcoming them at an early stage.
How Long Can it Take for Online Reputation Management to Work?
The timeline for strategies for online reputation management to show noticeable results can vary depending on several factors, including the severity of the reputation issue, the approach to implementation, the online platforms involved, and the level of competition in the digital space. It's important to have realistic expectations and understand that online reputation management is an ongoing process rather than an instant fix. Here are some factors that can influence the timeline:
Existing Reputation: If the online reputation is already positive or neutral, it may take less time to reinforce and maintain that reputation. However, if there are existing negative reviews or damaging content, it will likely take more time and effort to mitigate the impact.
Strategy Implementation: The effectiveness of the strategies employed and the proactive actions taken play a significant role in the timeline. Consistently creating and promoting positive content, managing reviews, and engaging with the audience can gradually improve the online reputation over time.
Platform and Audience: Different online platforms have varying levels of visibility and reach. Reputation management efforts may have a quicker impact on certain platforms, such as social media, where engagement and response times are more immediate. However, for other platforms or niche industries, the impact may be slower due to a smaller audience or longer content lifespan.
Patience and Persistence: Building a positive online reputation takes time and effort, and it is important to stay committed to the strategies and monitor progress regularly.
It is challenging to provide a specific timeline as each situation is unique. Progress can be visible in a few weeks or it can take a few months for the strategies for online reputation management to take effect. Thus it is advisable to work closely with reputable reputation management professionals who can assess the situation, devise a customized strategy, and provide realistic outcomes based on their expertise and experience.
It's crucial to remember that enhancing your online reputation may need time and work. Unfavorable situations on the internet although cannot not be eradicated but you may still attempt to lessen the effects of any unfavorable content and enhance your overall internet reputation by being proactive and employing the aforementioned strategies for online reputation management.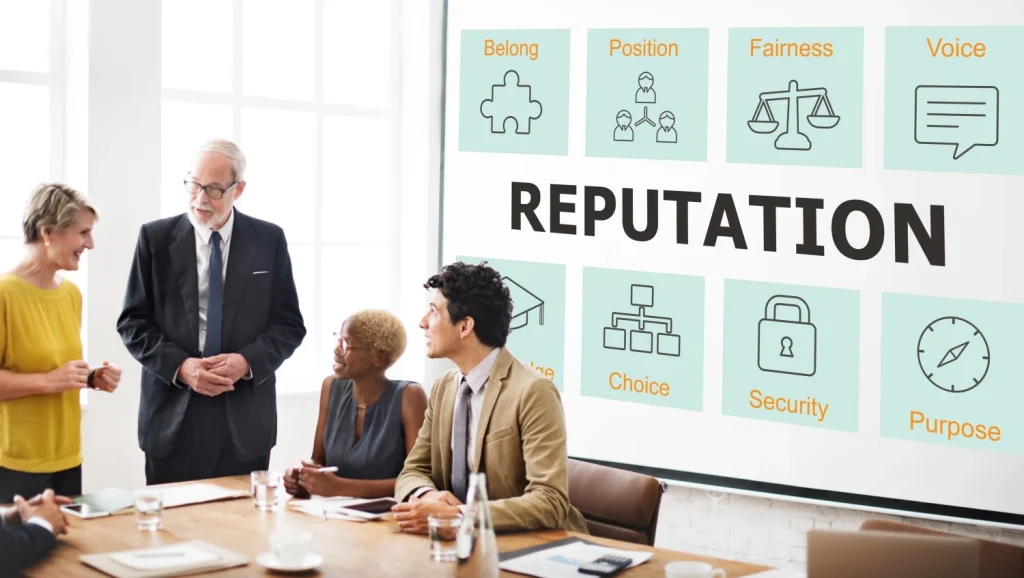 What Your Focus Should Be
Focus on general strategies for online reputation management, such as providing exceptional customer experiences, addressing concerns, and innovating new products to mitigate any possible risk at an early stage.
Review Management: Pay attention to online reviews and ratings. Encourage satisfied customers to leave positive reviews, and promptly address any negative feedback. Aim to resolve customer concerns and use feedback to improve your products, services, or customer experience.
Monitoring and Listening: Actively monitor online platforms to keep track of what people are saying about your business. Listen to customer feedback, reviews, and mentions and strive to understand the sentiment and identify any issues or trends.
Consistent Brand Messaging: Ensure your brand messaging is consistent across different online channels. Clearly communicate your company values, mission, and unique selling points to create a cohesive and authentic brand image. This consistency helps build trust and strengthens your reputation.
Transparent and Ethical Practices: Be transparent in your business operations and maintain ethical and sustainable practices. Establish trust with your customers by being honest, reliable, and accountable. Uphold your promises, protect customer data, and address any concerns about privacy and security.
Proactive Social Listening and Engagement: Actively listen to conversations happening on social media about your brand or industry and engage with your audience. This will help build relationships, improve customer satisfaction, and manage your brand perception.
Continuous Improvement: Regularly evaluate your online reputation management efforts and make adjustments as needed. Analyze data and feedback to identify areas for improvement and implement strategies to enhance your online reputation continuously.
Master the Digital Narrative
Remember, rebuilding a positive online presence takes time and consistent effort. By focusing on these key areas, businesses can effectively manage and enhance their online reputation, build trust with customers, and maintain a positive brand image in the digital landscape.