Blogging Brilliance: Choosing the Right Blog Management Agency for Your Business
Blogging has become a crucial aspect of digital marketing, but to create and manage a successful blog can be challenging, especially if you do not have a writing studio. Hence, many businesses seek help from a great blog management agency.
A good long-term blog management strategy crucial for your business:
It helps you Establishing Authority: Consistently publishing valuable and informative content positions your business as an industry leader and expert, building trust and credibility among your target audience.
Organic Search Visibility: A well-optimized and regularly updated blog improves your website's search engine rankings, driving organic traffic and increasing your online visibility.
Lead Generation: By providing relevant and valuable content, you can attract and engage your target audience, nurturing them into leads and potential customers over time.
Building Relationships: Through your blog, you can establish and foster relationships with your audience by encouraging comments, feedback, and social media interactions, creating a sense of community and loyalty.
Thought Leadership: Sharing insightful and thought-provoking content positions your business as a thought leader in your industry, attracting attention from industry peers, partners, and media outlets.
Evergreen Content: A long-term blog strategy allows you to create evergreen content that continues to drive traffic and generate leads long after it's published, providing a sustainable return on your investment.
Customer Education: Your blog can serve as a valuable resource for educating your customers about your products, services, and industry trends, empowering them to make informed decisions and enhancing their overall experience.
Social Media Amplification: A well-managed blog can serve as a rich source of content to share across your social media channels, increasing your brand reach and engagement with your target audience.
Competitive Advantage: By consistently delivering high-quality and valuable content, you can differentiate yourself from competitors who may not have a strong or consistent blog presence.
Adaptability and Growth: A long-term blog management strategy allows you to adapt to evolving market trends, industry changes, and customer needs, enabling you to stay relevant and competitive in your industry.
Important points to address before searching for a blog management service
Define your needs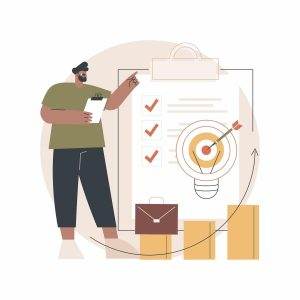 Shortlist platforms and the type of content
Do you want your content to be published on social media, trade publications or only your website? Shortlist the platforms. Infographics, vlogs, and podcasts are gaining tremendous popularity today. You may start with a blogging/content agency, but you should map your long-term requirements and try to find one-stop-solution agency to save you from conducting this same exercise in the future.
Conduct your research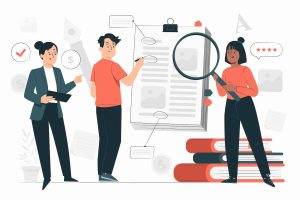 Once you know what you need, it's time to start doing your research. Read online reviews, compare prices, and get quotes from several writing agencies. This will help you find the best writing agency for your needs and budget.
Interview the agencies
Once you've narrowed your options, it's time to interview them. This will allow you to get to know them and see if they fit you well. Ask about their experience, their process, and their pricing.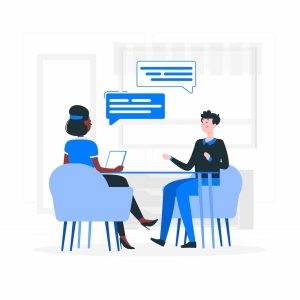 Go with your gut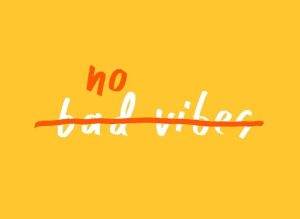 After interviewing the agencies, it's time to go with your heart. Choose the agency you feel most comfortable with and think will do the best job for you.
However, selecting the right agency can be overwhelming.
Services Offered
Blog Content Services Offered by the Agency – Some blog management agencies specialize in content creation, while others offer analytics, promotion, and strategy development services. Selecting a full-fledged content marketing agency would be best.
Strategy Development – Start by assessing the ability of your blog management agency to develop a comprehensive blog strategy aligned with your business goals. Understand if the agency relies on content powered by AI or can create unique, meaningful, and engaging content. Do they look at your blogging needs only as a singular service, or can they offer you a strategic consultation on a 360-degree solution to achieve your brand and business objectives? Can your agency offer you additional services, such as Digital PR, to boost your credibility if need be?
Quality of work – High-quality content is crucial to connect with your target audience. Assess the agency's quality of work by reviewing its portfolio. Check if their blog posts are well-written and engaging with a consistent style and tone. In addition, if you need to create vlogs, does your agency offer these services? Check the quality of audio-visual content that they may have created. Not just blogs, but if the content agency has made interview videos, and engaging podcasts, then it is worth exploring and investing a little more since they will save you quite a bit of effort in the long term.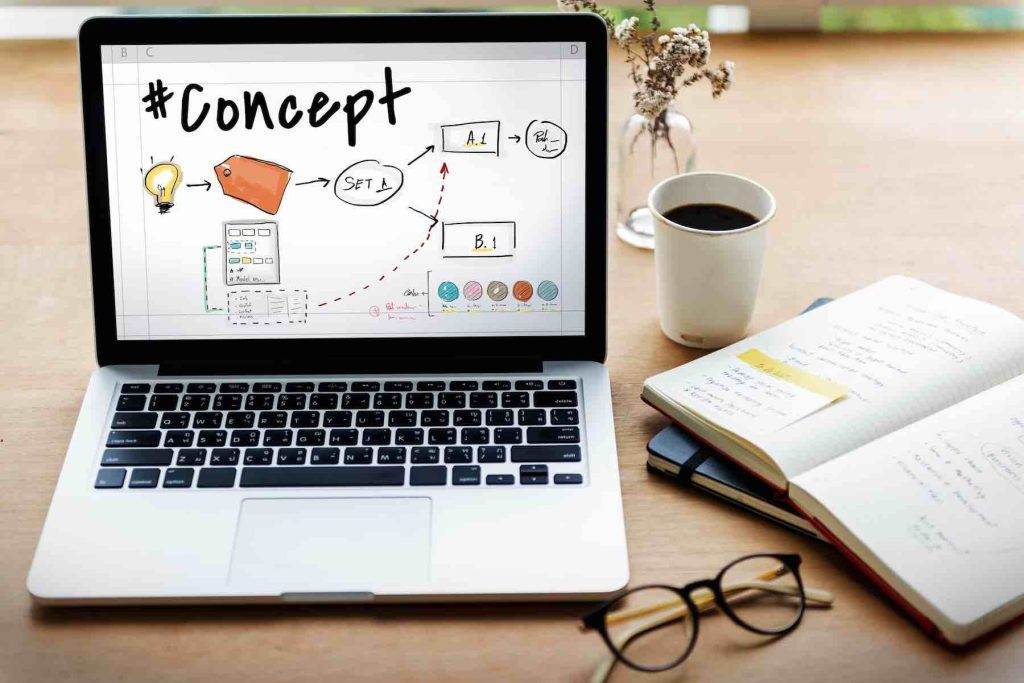 Capabilities
SEO Capabilities – Check if the agency understands SEO best practices and can optimize blog content for search engines. Are their content blog writers well-trained and can offer you the exact content tonality and style you seek? Does your agency help you upload content on your website or only create blogs for you? Does it help you optimize it as per your requirement and monitor its ongoing performance? Since you would be outsourcing your work to a blog management agency, consider an agency that offers end-to-end solution to realign your content and deliver higher ROI.
Performance Measurement – Look for agencies that provide analytics and reporting to track your blog's success. This is a must! Any agency worth salt will offer precise analytics to review performance. Advanced solutions include reporting dashboards and marketing automation to ensure you are in one place and assist you in making decisions.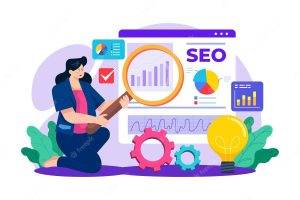 Experience and Reputation
Industry experience – It is crucial to select a blog management agency with industry experience. This ensures they understand your target audience and create content that resonates with them. It is critical to know if they cater to your industry. E.g., If you are a Finance Consultancy, does your content creation agency understand financial forecasting and capacity building? Or, if you are in the Chemical Industry, do your content writers have experience writing for, say, specialty chemicals? Could you ask for examples of their work and case studies in your industry? Do they know who your competitors are?
Reputation – Quite often, a blog management agency with a strong reputation in the industry is the best bet since they come to you from a reference. However, before you sign them up, check online reviews, ask for references, and research awards or recognition in the field. A bright, passionate, and enthusiastic startup may also be a great choice if you are looking for budget services. Though, do keep in mind that the lower budget ones often make up for their cost with the time they may expect you to invest in reviewing their work.
Client Testimonials – Not all clients will offer testimonials, and most often, the list of brands the blog management agency has served will provide you with a fair idea of the work they deliver. But it always helps to read reviews and testimonials from other clients to gain insights into the agency's reputation and client satisfaction.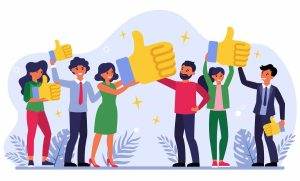 Other Relevant Parameters
Network of Influencers – If you have the budget or wish to hire influencers to write content for you occasionally, then you should explore your agency's network of influencers. Today several leading Instagram influencer marketing agencies, blog management companies, and blogging agencies assist in blog marketing. Or at least a blog management agency may have a network of the short format, snack content creators, LinkedIn Influencers creating B2B content, or Twitter Influencers, very often who are thought leaders themselves.
Communication – A blog management agency that communicates when pitching for your work is good, but what is ideal is an agency that communicates clearly and regularly. Check if they provide productive monthly updates. You should have a designated point of contact to answer your questions and let you know about the progress of your blog. Empower your manager with the relevant knowledge and the right questions to ask.
Pricing – Some charge a flat fee, while others bill hourly or monthly. Choose a blog management agency that fits within your budget. The one that charges the lowest may not always be the right fit. A technical content writing, or a B2B blog management agency will charge more as the expertise is hard to come by.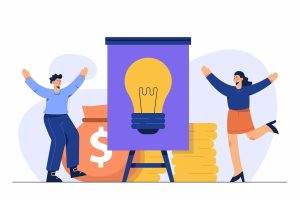 What are the upcoming trends in blog management?
Interactive and immersive content: As your content strategy matures, you should consider incorporating interactive elements such as quizzes, polls, and interactive infographics to engage your readers.
Voice search optimization: With voice commands becoming popular by the day, optimizing blog content for voice search queries will become essential as more users rely on voice assistants for online searches.
Video integration: As discussed earlier in this article, starting with vlogs, including video content within blog posts will enhance engagement and provide a dynamic and visually appealing experience and hence a blog management agency that also specialises in audio-visual content, video content marketing might be worth considering.
Influencer collaborations: You could consider collaborating with industry influencers to create guest blog posts or co-create content to expand reach and credibility.
Personalization and segmentation: Advanced targeting tools today offer options to customize blog content based on user preferences and segmentation to deliver more relevant and targeted information. You must ask your blog management agency to guide you on the technologies.
Mobile optimization: As much as long-format content, snack content which is is mobile-friendly and responsive caters to a very large number of users accessing content on mobile devices.
Data-driven insights: You may opt for SEO tools or dedicated content analysis tools to gather insights on blog performance, user behavior, and content preferences for informed decision-making.
Social media integration: To create a healthy ecosystem, all your content must integrate social media sharing buttons and promote your blog content to increase visibility and reach.
AI-powered content recommendations: Search Engines penalize AI-content if it is considered spammy or plagiarized, hence you should consider implementing AI algorithms to provide personalized content recommendations to users based on their interests and browsing behavior, but opt for unique, engaging content.
Sustainable and ethical content practices: Emphasizing sustainability and ethical content creation, such as using eco-friendly hosting services and promoting responsible consumption is also becoming popular. CrimsonCobalt Digital is a blog management agency that also offers Sustainability Communication.
Given the fact that the content marketing and blogging is changing at a rapid pace, there are several reasons why you should consider hiring a professional as it offers you the following advantages:
Agencies bring in expertise for a long-term blog management strategy.
It helps you save time and time and resources, so you can focus on your core business. You may offer to share free blog outlines with your content, blog writers – your blog management agency.
A professional blog management agency will help you plan a strategy for appropriate content and execution. They bring in the most important consistency when building a quality content marketing strategy.
They also have the latest SEO Optimization tips and tricks and help your content rank better.
Building blogs is not just posting content. Agencies have expertise in audience targeting and can help you engage and build a loyal readership.
A blog management agency can provide analytics and insights to measure the performance of your blog to help you realign your content.
A blogging agency stay up-to-date with industry trends, topics most popular, content marketing strategies, and best blogging practices.
Summary
While you are confident you can manage blogs independently, you need time, resources, and expertise to create high-quality content to pull traffic to your website consistently. Reach out and understand CrimsonCobalt Digital, a reputed blog management agency helps you create unique and truly engaging blogs and content for your website.