We are aware that an individual or corporation's online reputation is crucial in securing business. For help managing their online brand reputation, people frequently turn to professionals. Solutions for managing online reputation are typically offered by knowledgeable digital marketers in the market. That might be a tiresome task. So, the only goal is to delegate responsibility to an expert to safeguard your reputation while you concentrate on your business.
These experts employ a range of techniques to build and protect online reputations. They may use search engine optimization (SEO) to optimize positive content and suppress negative content in search results. They monitor various online platforms, including social media, review websites, news outlets, and industry-specific platforms, to stay informed about what is being said about their clients. They analyze data and sentiment trends to identify potential reputation issues and proactively develop strategies to address them.
These experts also play a critical role in managing reputation crises. They are skilled in crisis communication and have experience in addressing negative reviews, managing social media controversies, handling online attacks, and minimizing the impact of damaging events. They work to resolve issues, communicate transparently with stakeholders, and restore their clients' reputations to a favorable state.
Altogether, a Reputation Management Expert is a professional who possesses a comprehensive understanding of online reputation management strategies, techniques, and tools. They leverage their expertise to help individuals and businesses maintain a positive online image, manage reputation crises effectively, monitor online sentiment, and enhance their credibility and trustworthiness in the digital realm.
How Can a Reputation Management Expert Help Your Business?
A Reputation Management Expert can provide valuable assistance to businesses in several ways. Here are some key ways in which they can help:
Online Reputation Building
An Online reputation management expert understands the importance of building a positive online reputation. They can develop and implement strategies to highlight your company's strengths, showcase positive reviews and testimonials, and promote your brand's values and achievements. Creating a strong and favorable online image enhances your brand's credibility and attracts potential customers.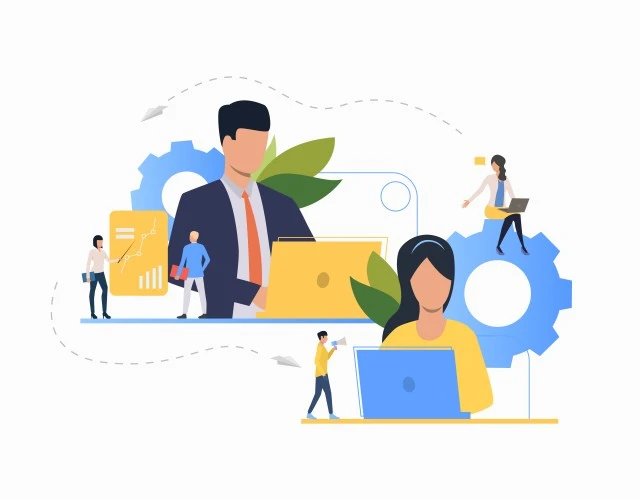 Crisis Management
Reputation crises can happen to any business, and their impact can be devastating if not handled properly. An Online reputation specialist is equipped to handle such situations effectively. They have experience in managing and mitigating the fallout from negative reviews, social media controversies, or other damaging events. They can devise crisis management plans, address negative content, communicate transparently with customers, and work towards resolving issues to minimize the long-term impact on your reputation.
A Reputation consultant understands the significance of search engine rankings and how they impact your online reputation. They employ SEO strategies to ensure that positive content about your business ranks higher in search engine results, pushing down any negative or misleading information. By optimizing your online presence, they help control the narrative and present your brand in the best possible light.
Review Management
Online reviews play a crucial role in shaping a business's reputation. A Reputation management expert can help you effectively manage and respond to customer reviews. They can develop strategies to encourage positive reviews, address negative feedback in a professional manner, and demonstrate your commitment to customer satisfaction. By actively engaging with reviews, they enhance your brand's image and foster trust among potential customers.
Business Insights
Monitoring your brand's online presence is crucial for maintaining a positive reputation. Reputation consultants employ tools and techniques to continuously monitor online platforms, social media channels, review sites, and news outlets. By analyzing the data gathered, they can identify potential reputation threats, track sentiment trends, and provide valuable insights to improve your brand's online standing. This proactive approach allows businesses to address issues promptly and maintain a favorable reputation.
Public Relations Support
Reputation consultants often work hand-in-hand with public relations professionals to align messaging and ensure consistency across different channels. They collaborate on media outreach, press releases, and crisis communication, helping to shape a positive narrative around your brand and effectively managing your reputation in the public eye.
Reputation Management Experts: Safeguarding Your Digital Image and Success
Hiring a Reputation Management Expert is crucial for several reasons:
An Online perception manager helps shape the narrative surrounding your personal or business reputation, ensuring that positive and accurate information is highlighted while mitigating the impact of negative content. By managing your online perception, they influence how others perceive and interact with you or your brand.
Expertise and Industry Knowledge
Online reputation specialists possess specialized knowledge and expertise in online reputation management. They stay updated on the latest trends, techniques, and tools in the field, allowing them to employ effective strategies tailored to your specific needs. Their understanding of the digital landscape and their experience in managing reputations make them well-equipped to handle the complexities of online perception.
Time and Resource Efficiency
Managing your online reputation requires significant time and effort. By hiring a Reputation Management Expert, you can focus on your core activities while entrusting the management of your reputation to a specialized professional. They have the necessary tools, skills, and resources to efficiently monitor, analyze, and respond to online content, saving you valuable time and ensuring that your reputation is in capable hands.
Damage Control
A reputation crisis can significantly impact your personal or business brand. Online reputation curators are experienced in handling crises effectively. They have the expertise to navigate through negative reviews, social media controversies, or misinformation, and devise strategies to mitigate the damage. Their swift and strategic actions can help restore your reputation and minimize the long-term impact of such events.
Monitoring and Responding to Feedback
Reputation monitoring professionals actively monitor online platforms and review sites to keep track of customer feedback, comments, and reviews. They respond promptly and professionally, engaging with customers and demonstrating a commitment to addressing concerns. This level of engagement shows that you value customer satisfaction and helps build trust and credibility.
Contact CrimsonCobalt Digital today to discover how our Online Reputation Services can elevate your digital presence and unlock new opportunities for success. Together, we will build a reputation that resonates with your audience and sets you apart from the competition.
In a gist, the importance of hiring online reputation consultants can be stated as the following –
You need to develop a reputation management strategy to preserve your brand's or an individual's online visibility. This helps in increasing traffic to the website and also helps in drawing more clients.
Reputation experts aid in market comparison studies and set you apart from your rival. They provide unique information, thus enhancing the consumer experience.
They utilize analytical tools to keep an eye on your brand's reputation. This aids in identifying the market's weak points for site articles and evaluations. Understanding the shortcomings can significantly help businesses improve where needed.