Table of Contents
Creating a successful blog management strategy involves various tasks and responsibilities to ensure that the blog operates smoothly, engages the target audience, and achieves its goals.
Blog managers are responsible for planning, creating, and curating content for the blog. To create a successful blog management strategy they conduct research, write or coordinate the writing of blog posts, and ensure that the content is high-quality, relevant, and valuable to the target audience. They also handle the process of publishing and scheduling blog posts. They ensure that the content is properly formatted, optimized for search engines, and aligned with the blog's branding guidelines. They also manage categories, tags, and metadata for effective organization and discoverability.
Engaging with the blog's audience is a crucial part of blog management. Managers respond to comments, interact with readers on social media, and foster a sense of community. They encourage feedback, address inquiries, and actively participate in discussions related to the blog's content. Thus this requires constant monitoring and tracking that provides key analytics to understand the blog's effectiveness and make data-driven decisions. Blog Managers track key metrics such as website traffic, page views, engagement rates, conversion rates, and social media shares.
Here are a few key aspects of managing blogs –
SEO and Optimization: Search engine optimization (SEO) strategies are crucial to improving the blog's visibility in search engine results. Conducting keyword research, optimizing blog posts for relevant keywords, and ensuring proper on-page optimization, including meta tags, headings, and internal linking are part of SEO optimization.
Blog Design and User Experience: Blogs need to be visually appealing, user-friendly, and accessible across different devices. The themes, templates, and layouts need to be consistent and the blog's navigation should be intuitive and optimized for a seamless user experience.
Monetization and Advertising: Blogs can generate revenue through monetization strategies. This may include incorporating display advertising, sponsored content, affiliate marketing, or developing partnerships with brands and sponsors.
Maintenance and Updates: Blog's software, plugins, and security measures must be up to date. Blogs need to be constantly monitored and fixed for any technical issues, broken links, or other errors that may arise.
Latest Trends: A successful blog management strategy demands for the Blog managers to stay informed about the latest blogging trends and technologies to keep the blog relevant and competitive.
An successful blog management strategy requires a combination of strategic thinking, creativity, organization, and attention to detail. Looking for a partner to support your blog management needs? Contact CrimsonCobalt Digital today!
Formulating a Successful Blog Management Strategy
Blogging has become integral to digital marketing. A successful blog management strategy is crucial for achieving your business goals. It involves various elements such as content creation, organization, promotion, and engagement with the target audience. To make the most of your blog, you need to plan and execute a strategy covering all these aspects. Here are some critical steps to create a successful blog management strategy:
Set goals
Clearly define your objectives for the blog. Do you want to increase website traffic, generate leads, or establish yourself as a thought leader in your industry? Once you have a clear idea of your goals, you can align your strategy accordingly.
Define your target audience
Understand your target audience's demographics, interests, and pain points to create content that resonates with them. This will help you to produce engaging content that meets their needs.
Develop a content strategy
Plan the types of content you will create, the publishing frequency, and the topics you will cover. It is also essential to consider SEO, keywords, and optimization to increase visibility and search engine rankings.
Create high-quality content
Creating high-quality content that engages your audience is crucial. This means creating well-researched, informative, and engaging posts that provide value to your readers.
Promote your blog
Promote your blog on social media, email newsletters, and other channels to increase visibility and drive traffic to your site. This will help you reach a wider audience and increase engagement.
Stay Up-to-Date
Stay up-to-date with industry trends, changes in your target audience's preferences, and evolving SEO practices. Experiment with new content formats, topics, and distribution channels. Continuously optimize your strategy based on insights gained and adjust your tactics to achieve your goals.
Measure success
Use analytics tools to track website traffic, engagement metrics, and conversion rates to see how your blog performs. This will enable you to make informed decisions and adjust your strategy accordingly.
Engage Your Audience
Encourage interaction and build a community around your blog. Respond to comments, questions, and feedback promptly. Engage with your audience through social media channels, email newsletters, and online forums. Consider hosting webinars, Q&A sessions, or live chats to foster a sense of community.
Developing Your Content Strategy
A blog content strategy is a plan that outlines how you will create, publish, and manage content for your blog to achieve set goals. It plays a key role in creating a successful blog management strategy. It helps ensure that your content aligns with your target audience's needs, supports your overall business objectives, matches your brand message, and helps you build a successful blog.
Conduct keyword research: Research relevant keywords and phrases that your target audience uses to search for information in your niche. Use tools like Google Keyword Planner or other SEO tools to find keywords with high search volume and low competition. Incorporate these keywords naturally into your content.
Outline content topics: Brainstorm a list of topics that are relevant to your audience and align with your goals and keywords. Consider creating a mix of content types, such as informative articles, how-to guides, case studies, industry news, or opinion pieces.
Create an editorial calendar: Develop a content calendar that outlines when and what type of content you will publish. Consider factors like seasonal trends, industry events, or product launches that you can tie your content to. A well-planned editorial calendar ensures consistent content production and keeps you organized.
Establish content formats and guidelines: Determine the formats for your content, such as written articles, videos, podcasts, infographics, or interactive content. Define style guidelines for your blog, including tone, voice, and formatting. Consistency in your content presentation helps build your brand identity.
Encourage Social Sharing: Develop a promotion strategy to increase the visibility of your blog posts. Leverage social media in your successful blog management strategy including, email marketing, influencer collaborations, guest posting, and content syndication to reach a wider audience.
Your content strategy should be dynamic and respond to evolving market trends. Regularly revisit and refine your strategy to keep it aligned with your audience's evolving needs. Need Support? Our experienced team can help you tailor your blog content needs to align with your audience's needs and your company's brand values. Plan your customised successful blog management strategy today!
Effective Blog Marketing Strategies
Advertising your blogs so that they reap the benefits to your business is a crucial step in a successful blog management strategy. An effective blog marketing strategy will incorporate various social media channels to maximize its presence.
Social Media Promotion: Utilize popular social media platforms like Facebook, Twitter, Instagram, LinkedIn, and Pinterest to promote your blog content. Share links to your blog posts, engage with your audience, and encourage social sharing. Use relevant hashtags and create visually appealing and engaging graphics.
Email Marketing: Build an email list and send regular newsletters to your subscribers, featuring your latest blog posts and other valuable content. Personalize your emails, segment your audience based on interests, and include call-to-action buttons to drive traffic to your blog.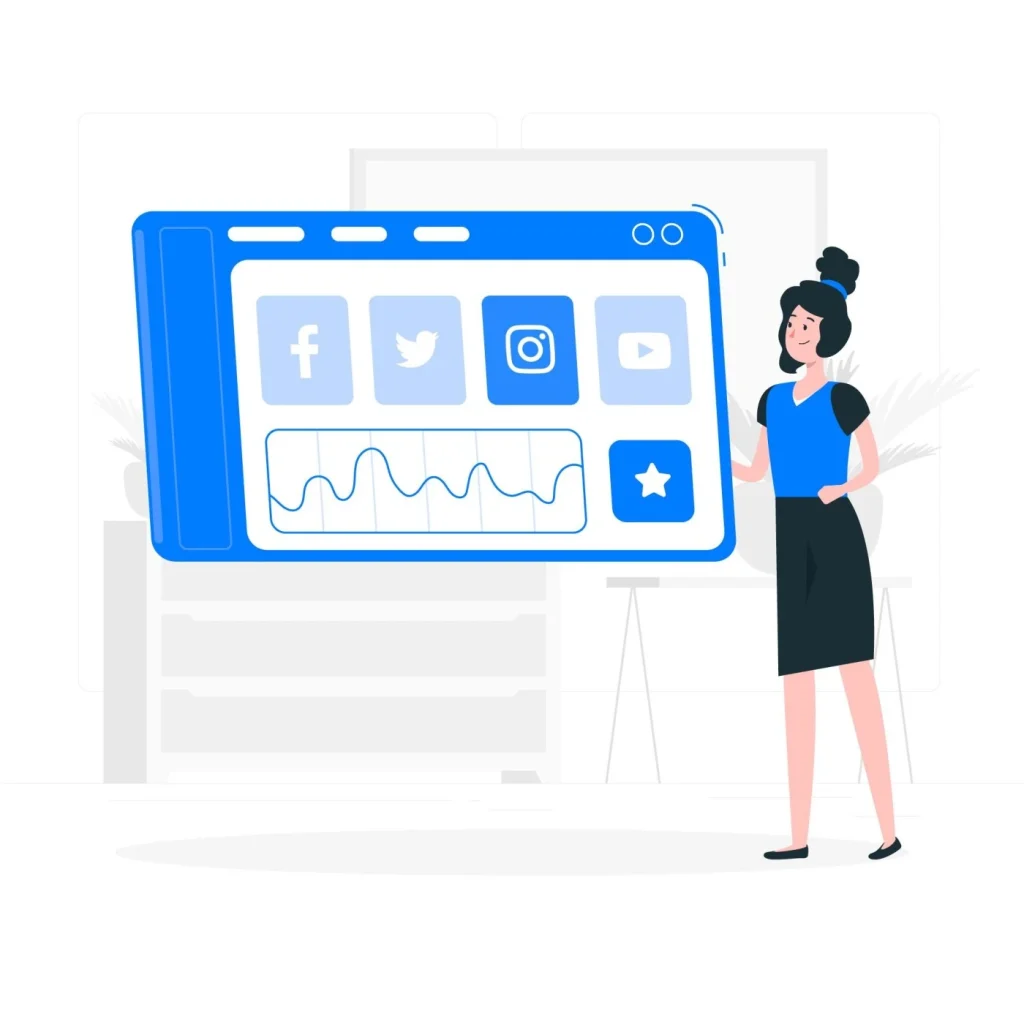 3. Guest Blogging: Invite someone from outside of your company to write a blog, an industry specialist, to write for your blog page. This is an innovate way and adds plenty to your successful blog management strategy Guest blogging can help you reach a wider audience, establish your authority, and drive traffic to your own blog.
4. Collaborate with Influencers: Partner with influencers or thought leaders in your industry to promote your blog content. This can involve guest posting on their blogs, collaborating on social media campaigns, or co-creating content. Their endorsement can help you gain credibility and reach a new audience.
5. Content Syndication: Submit your blog posts to content syndication platforms like Medium, LinkedIn Pulse, or industry-specific platforms. This allows your content to be republished on other websites, exposing it to a larger audience and driving traffic back to your blog.
6. Collaborate with Other Bloggers: Form partnerships or engage in collaborative content projects with other bloggers in the same industry. This can involve co-authoring blog posts, hosting joint webinars, or conducting interviews. Cross-promotion helps expand your reach and attract new readers.
7. Social Bookmarking and Aggregators: Submit your blog posts to social bookmarking and content aggregation platforms like Reddit, Digg, or Flipboard. Engage with relevant communities, follow their guidelines, and provide value to avoid being seen as spammy.
8. Repurpose Content: Repurpose your blog content into different formats such as videos, infographics, podcasts, or slide decks. This allows you to reach new audiences on platforms like YouTube, SlideShare, or podcast directories.
What can make your blog post a hit? Here are a few essentials you do not want to miss –
Clear and Consistent Voice: Developing a unique and consistent voice helps you stand out and establish a connection with your readers. Infuse your writing style with personality and authenticity to make your blog more relatable and engaging.
Well-Structured Posts: Organize your blog posts in a logical and easy-to-read format. Use headings, subheadings, bullet points, and paragraphs to make your content scannable and visually appealing. Incorporate images, videos, and other media to enhance the readability and engagement of your posts.
3. Eye-Catching Headlines: Compelling headlines grab the attention of your audience and entice them to click and read your blog posts. Craft headlines that are attention-grabbing, descriptive, and optimized for search engines.
4. Clear Call to Action (CTA): Each blog post should have a clear purpose and desired action from the reader. Use a compelling CTA to guide your audience to the next step, whether it's subscribing to your newsletter, downloading a resource, or making a purchase.
5. Unique and Original Perspective: Offering a fresh and unique perspective sets your blog post apart from others on the same topic. Add your personal insights, experiences, or research to provide a new angle or take on the subject matter.
6. Relevance and Value: Successful blog posts address a specific topic or problem that resonates with the target audience. They provide valuable information, insights, solutions, or entertainment that fulfill the needs or interests of the readers.
7. Actionable and Practical Advice: Successful blog posts provide actionable advice, tips, or steps that readers can implement in their lives or businesses. Offer practical solutions and actionable takeaways that make a positive impact on the reader's life or address their pain points.
Blog Management Tools
There are several blog management systems and tools available that can help streamline and enhance the process of managing a blog. Here are some popular ones:
Content Management Systems (CMS)
WordPress

: One of the most widely used CMS platforms, known for its flexibility, user-friendly interface, and extensive plugin ecosystem.

Drupal

: A powerful CMS with robust customization capabilities and advanced features suitable for larger websites and complex content management needs.

Joomla

: Offers a balance between flexibility and ease of use, suitable for various types of websites, including blogs.
Editorial Calendar and Workflow Tools
CoSchedule

: Helps plan, organize, and schedule blog content with an intuitive drag-and-drop calendar interface. It also offers team collaboration features and social media scheduling.

Trello

: A visual project management tool that allows you to create boards, lists, and cards to track and manage your blog content workflow. It's great for team collaboration and task management.

Asana

: Offers project management capabilities with features like task assignments, due dates, progress tracking, and communication, making it suitable for managing blog content and team collaboration.
Analytics and Tracking Tools
Google Analytics

: Provides comprehensive website analytics, including traffic sources, audience behavior, conversion tracking, and content performance.

Kissmetrics

: Focuses on customer behavior and engagement analytics, helping you understand how visitors interact with your blog and convert into customers.

Hotjar

: Offers heatmaps, visitor recordings, surveys, and other tools to visualize and analyze user behavior on your blog, helping you optimize the user experience.
Design and Image Editing Tools
Canva

: A user-friendly graphic design tool that offers templates, stock photos, and easy-to-use editing features for creating visually appealing blog graphics and social media visuals.

Adobe Photoshop

: A professional-grade image editing software that allows for advanced image manipulation, editing, and creation of high-quality visuals for your blog
Yoast SEO

: A popular WordPress plugin that provides on-page SEO analysis, content optimization suggestions, XML sitemap generation, and more.

SEMrush

: Offers a suite of SEO tools for keyword research, competitor analysis, site auditing, backlink analysis, and rank tracking.

Moz

: Provides SEO insights, keyword research, link analysis, and on-page optimization recommendations to help improve your blog's search engine visibility.
A successful blog management strategy also needs to get aligned with emerging trends. Your 'Blog Strategy 2023' could look something like this –
Video and Visual Content: Video content continues to gain popularity, so incorporating video into your blog strategy can be beneficial. Explore creating video blog posts, tutorials, interviews, or behind-the-scenes footage to engage your audience. Pay attention to the visual appeal of your blog by using high-quality images, infographics, and other visually appealing elements.
Mobile Optimization: With the majority of internet users accessing content through mobile devices, it's crucial to optimize your blog for mobile responsiveness and user experience. Ensure your blog design is mobile-friendly, loads quickly, and provides a seamless experience across various screen sizes.
3. Voice Search Optimization: As voice assistants like Siri, Alexa, and Google Assistant become more prevalent, optimizing your blog content for voice search is essential. Focus on creating content that answers common voice-based queries and incorporates conversational language.
4. Artificial Intelligence and Automation: Explore how you can leverage artificial intelligence (AI) and automation to enhance your blog strategy and become central to your successful blog management strategy. Chatbots can improve user experience by providing instant support, and AI-powered tools can help with content creation, personalization, and data analysis.
5. Engaging Content: Incorporate interactive content formats such as quizzes, polls, surveys, assessments, and interactive infographics to engage your readers. This type of content encourages active participation, increases time spent on your blog, and promotes social sharing.
6. Promote Sustainability and Social Responsibility: In Emphasize sustainability and social responsibility in your blog strategy. Focus on eco-friendly practices, promote diversity and inclusion, and highlight ethical and socially responsible initiatives to align with evolving consumer values.
7. Ensure Data Privacy and Security: Stay updated with data privacy regulations and ensure that your blog complies with necessary protocols. Safeguard user data and communicate your commitment to privacy and security to build trust with your audience.
8. Integration with Social Media and Other Platforms: Strengthen your blog's presence by integrating it with social media platforms and other digital channels. Cross-promote your content, encourage social sharing, and engage with your audience across various platforms to expand your reach and foster a community.
9. Thought Leader: Establish yourself as an industry expert or thought leader within your niche. Share unique insights, thought-provoking perspectives, and original research. Building trust and credibility will be crucial as the blogging landscape becomes more saturated.
As you plan your blog strategy for the future, keep in mind that flexibility, adaptability, and staying current with emerging trends will be key to success.
Your Blog Management Journey
From Chaos to Control: Revamp your Blog Management Approach
Mastering blog management is increasingly becoming key in achieving success in the ever-evolving world of blogging. Implementing effective blog management strategies not only streamlines your operations but also enhances the overall quality, engagement, and growth of your blog.
Throughout this blog post, we have explored various essential blog management strategies that can empower you to take control of your blog and maximize its potential. A broad blog strategy example would include creating a well-defined content strategy to optimizing SEO, fostering reader engagement, and leveraging analytics, each strategy plays a vital role in your blog's success.
By adopting a tailored approach that aligns with your values, goals and audience, you can cultivate a unique voice, produce high-quality content, and consistently engage your readers. Furthermore, integrating efficient workflow processes, leveraging automation tools, and monitoring performance metrics will enable you to fine-tune your strategies and achieve optimal result.
Stay attuned to industry trends, experiment with new techniques, and continuously analyze and refine your strategies based on feedback and data insights. With dedication, perseverance, and the right set of management strategies, you can navigate the dynamic world of blogging and unlock the full potential of your blog.
So, take charge of your blog management today, embrace these strategies, and embark on a path to elevate your blog to new heights of success. Happy blogging!